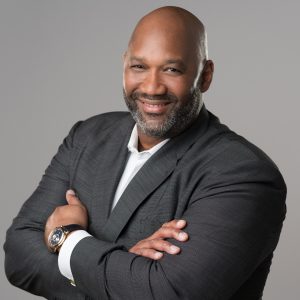 From heightened employee awareness and changing needs to new ways of delivering benefits with technology, the past 18 months have been a game-changer for employee benefits, according to Brad Knox, SVP of Federal Relations and Counsel for Aflac.
"Over the past months, we've had this intersection of public policy, the pandemic, and what people need to live. And at the core of it all is benefits," Knox explains. "When you have something that stops the world like this pandemic did, gaps and vulnerabilities become so clear."
"Washington came in and provided new programs, initiatives, and regulatory refreshes that allowed for expanded telehealth options; paid sick, family, and medical leave policies for COVID-19 reasons; and extended benefit enrollment deadlines," Knox says. "Even the Paycheck Protection Program, which was designed to assist small businesses in maintaining their payroll, recognized the importance of benefits by allowing employers to use those dollars to pay for benefits."
As the post-pandemic recovery progresses, Knox sees opportunities for employee benefits and ongoing legislative initiatives to help address evolving needs, including the financial instability many people are feeling. He cites the American Rescue Plan's tax subsidies, which are designed to help make health care more accessible and less expensive, and the COBRA subsidies available April through September 2021 as examples of recognition by legislators of how important the coverage is for employees.
Supplemental benefits, such as critical illness and hospital indemnity insurance, can also play a critical role in helping provide financial protection, Knox points out. According to the 2020-2021 Aflac WorkForces Report, more than half of employees report experiencing anxiety about health care costs not covered by their health insurance, while 93% of employees enrolled in supplemental insurance say these benefits help protect their financial security.
"Right now, workers are emotionally and physically drained," Knox notes. "They expect employers to understand their needs – and help solve them. There's got to be equity built back into the employer-employee relationship. People will go to employers that offer the benefits that fit the needs of employees."
Heightened employee awareness and expectations, combined with evolving legislative and regulatory initiatives, present a timely opportunity for brokers, according to Knox. As trusted advisors, brokers can help employers understand the implications of legislative programs and regulatory changes, as well as what's driving employee decisions.
"Brokers play an important consultative role," Knox says. "At Aflac, we built a resource to help them. Aflac's Federal Relations advisories break down legislation and regulations around health reform and employee benefits in easy-to-understand layman's terms. The resource is designed to help brokers understand the framework of public policy, share information with existing clients, and open doors to new clients."