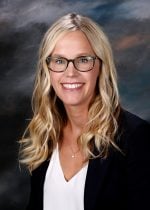 Total health care spending in the U.S. reached $4.3 trillion in 2021 and is expected to jump to nearly $7 trillion by 2030. With more than half of Americans covered by health insurance through work, employers and employees continue to shoulder the financial burden.
As employers seek to contain and manage costs, knowing how much health care services cost and why is a significant challenge. Recent legislation and regulatory requirements aim to increase pricing transparency. Still, the system and payment codes are complex, and pricing varies significantly among hospitals and providers.
Instead of navigating the increases and passing costs on to employees, employers with self-funded health plans have another option. Reference-based pricing (RBP) helps make health care spending more consistent and predictable. RBP is a methodology that determines reimbursement using a reference point, typically the Medicare fee schedule when calculating claim payments.
To make RBP work, employers need to understand methodology, how to ensure a proper audit and what best practices to follow.
How RBP saves money
The potential savings using an RBP model are significant. Private insurers can pay an average of 2 to 3 times more than Medicare prices for the same inpatient and outpatient services, according to Rand's 2022 Hospital Price Transparency Study.
"The Medicare fee schedule serves as a consistent, reliable reference point, giving employers more predictability around their claims costs by avoiding the wide variation that comes with pricing linked to an unregulated chargemaster," says Amy Pellegrin, Senior Vice President and Chief Legal Officer at ClaimDOC. "Because Medicare takes more of a bundled approach, reference-based pricing helps employers avoid overpaying for services. Comprehensive auditing that's built-in to the RBP process is a best practice that increases accuracy and further maximizes savings."
Integrated auditing processes ensure savings
When employers opt to self-insure their health plans, they take on fiduciary responsibilities to ensure that spending is appropriate and accurate. Adopting a RBP methodology provides opportunities to negotiate pricing for the plan and realize savings compared to the discount pricing methods used by managed care plans. Pellegrin points out, however, that the complexity of health care claims coding and regulations introduces errors into the process.
Today's auditing programs include sophisticated technology that screens claim submissions and flags potential errors in coding and coding modifiers. While technology automates the process and increases efficiencies, human expertise is still essential to evaluate the claim in comparison to the diagnosis and medical records to understand whether the coding is appropriate.
"A good audit process includes technology to make it more efficient by empowering auditors to do their jobs quickly and easily," Pellegrin says. "At ClaimDOC, our proprietary system allows auditors to work within the claim system. As a result, our clients benefit from these built-in efficiencies and enables us to audit more claims, including all practitioner claims over $2,000 and all hospital claims without threshold limitations."
RBP auditing best practices
When selecting an RBP vendor partner, employers should look at the auditing processes in place. Besides understanding the types of claims being audited and the dollar thresholds that trigger an audit, Pellegrin recommends asking to see the process in action.
"The auditors should be part of the claims adjudication process, not separate," she explains. "If the audit is happening outside of the process, efficiencies are lost, which can cause vendors to increase their dollar thresholds and reduce the volume of the claims being audited."
Evaluating a vendor's audit processes – and the credentials of the auditors – helps employers maximize how many claims are reviewed, optimize savings and fulfill their fiduciary responsibilities.
Learn more about how ClaimDOC's integrated auditing processes help employers improve payment accuracy and reduce health care costs.
Ann Clifford is a freelance writer who translates her background in financial services marketing into specialized content focused on employee benefits and small business topics.