This is the last in our series of columns on the voluntary industry sales results for 2014. The first article looked at overall voluntary sales for the year, and the second reviewed sales by product and platform. This article spotlights sales by distribution segment.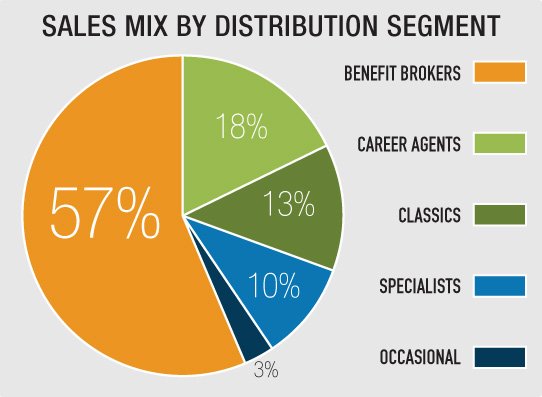 Total voluntary sales for 2014, according to our annual U.S. Voluntary/Worksite Sales Report, were $6.89 billion. Benefit brokers continued to account for the largest share of voluntary sales, though their percentage of total sales stayed relatively unchanged at 57 percent. (There was a slight increase in the share from 56.6 percent in 2013 to 57.2 percent in 2014.) Career agents again had the second highest share but as in prior years, that share has continued to decrease, down to 18 percent from 19.4 percent in 2013.

As can be seen in the accompanying chart, three of the segments had sales increase over 2013, while two showed decreases.