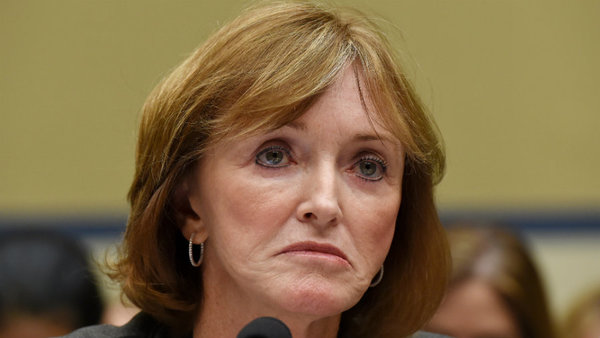 Insurance agents and brokers are struggling to get answers to a question they're just learning how to ask: How many health carriers are suffering serious problems as a result of the risk corridors program funding gap?
Are most of the carriers aching from risk corridors' flu of small new plans, or are bigger, older carriers also coughing?
Julia Hutchins, chief executive officer of Colorado HealthOP, said she thinks the idea that the typical risk corridors program gap victim is a Consumer Operated and Oriented Plans (CO-OP) company may be incorrect.
In Colorado, the area of concern "is much broader than just the CO-OPs," Hutchins said. "It's small plans across the board."
One CO-OP shut down in late 2014, and four are set to shut down later this year. In each case, CO-OP managers or state insurance regulators have cited concerns about the risk corridors program as a reason for ending the sale of health coverage.
WINhealth, a Wyoming health maintenance organization (HMO) owned by Cheyenne Regional Medical Center and a Wyoming group medical practice, has announced plans to withdraw from Wyoming's PPACA exchange in 2016, in part because of concerns about the status of $4.4 million in risk corridors program payments. The carrier has about 15,000 enrollees, including 8,200 who came in through HealthCare.gov, the Patient Protection and Affordable Care Act (PPACA) exchange enrollment system managed by the U.S. Department of Health and Human Services (HHS).
The company had to get a loan from the regional medical center because of delays in getting the risk corridors money and more than $9 million in other anticipated PPACA program payments, according to local news reports.
A.M. Best Company Inc. put the financial strength rating of Oregon Dental Services and Moda Health Plan Inc., one of its subsidiaries, "under review with negative implications," in part because of concerns about Moda Health's $89.5 million risk corridors program receivable.
In Pittsburgh, a much bigger carrier, Highmark, has complained about the possibility that it may have a hard time collecting on its $200 million risk corridors program receivable.
At press time, America's Health Insurance Plans (AHIP), the Blue Cross and Blue Shield Association, and state and federal regulators had not released any data on the number of carriers facing noteworthy risk corridors-related problems.
Marilyn Tavenner, the new president of AHIP, and former Centers for Medicare & Medicaid Services (CMS) administrator, who helped oversee the construction of the risk corridors program, put out a statement saying stable, affordable coverage for consumers depends on adequate risk corridors program funding.
"It's essential that Congress and CMS act to ensure the program works as designed and consumers are protected," Tavenner said in the statement.
PPACA created the risk corridors program and two other PPACA "three R's" risk management programs, to protect health insurers from some of the wild swings in risk that might occur as a result of the PPACA underwriting restrictions, benefits mandates and other rules and programs that came to life in January 2014.
The risk corridors program is supposed to use cash from PPACA exchange plan issuers that do well in 2014, 2015 and 2016 to help issuers that have poor results during those years.
The PPACA reinsurance program is supposed to use revenue from a broad-based fee to help issuers of PPACA-compliant individual policies pay the claims of enrollees with catastrophic medical expenses in 2014, 2015 and 2016.
A third program, a risk-adjustment program, is supposed to assign plan enrollees risk scores, and shift cash from the plans with relatively low-risk enrollees to the plans with high-risk enrollees.
CMS has said that the reinsurance program is fully funded and may pay eligible insurers about $8 billion, compared with an original estimate of about $5 billion.
But carriers can only use PPACA reinsurance money to cover part of the cost of catastrophic claims filed by enrollees in PPACA-compliant coverage, not the cost of enrollees in "grandfathered" or "grandmothered" plans that failed to meet the January 2014 coverage standards.
Officials at the Center for Consumer Information & Insurance Oversight (CCIIO), the division of CMS responsible for running the three R's programs, recently announced that the risk corridors program may take in too little cash from thriving plans to pay more than $362 million in $2.9 billion PPACA risk corridors program receivables.
Rating analysts have suggested that the number of health insurers severely affected by risk corridors gap is relatively small, but they tend to hedge their comments by saying they are talking about the big carriers that they rate, not necessarily about smaller carriers or other carriers outside their rating universe.
Early on, many PPACA watchers paid little attention to the three R's, and typical PPACA exchange managers spent far more time talking about their logos than about the three R's. But regulators and others have been talking about worries about the ability of the risk corridors program to meet its obligations since mid-2014, in part because of attacks on the program mounted by Republican members of Congress.
Sen. Marco Rubio, R-Fla., a contender for the 2016 Republican presidential nomination, has bragged that he saved taxpayers $2.9 billion by helping to make the ObamaCare Taxpayer Bailout Prevention Act bill a law. The bill requires HHS to get all risk corridors program funding from health insurers.
Hutchins has said she sees a number of ways for HHS to ease the effects of the risk corridors program without having to go to Congress for a PPACA fix.
For the 2015 benefit year, for example, HHS could help by announcing, as quickly as possible, that it will increase reinsurance program benefits, just as it did for the 2014 benefit year, Hutchins said.
HHS could also help by adjusting the formula used to calculate risk-adjustment cash transfers, which is hard on innovative, low-cost plans, and, for CO-OPs, by easing restrictions on the use of private investment money that are not based on statutory requirements, Hutchins said.