The polls have closed for BenefitsPRO's 2016 Employer Survey, although they're open or soon to open for voters in the presidential election. Who are the clear-cut winners in the benefits world? In our 2016 Employer Survey, it's benefits brokers who listen to what their customers are telling them and deliver cost-effective solutions in a fast-changing business environment.
Read on for the results of our employer survey or check out this interactive piece about the results:
Related: What is the 2016 election about?
First thing's first: 77 percent of respondents have never considered "dumping their broker and going it alone." So if brokers' jobs are secure, what can they do to better serve their clients and grow their business?

As it turns out, many top concerns on employers' minds echo those in the presidential race: the sluggish economy; the ongoing ramifications of the Affordable Care Act; and the continued integration of technology to increase productivity and profits.
There is also encouraging news for the profession: A large majority of employers consider brokers to be valuable business partners and sources of reliable information. Only a small portion do not use a benefits broker or agent. Great news!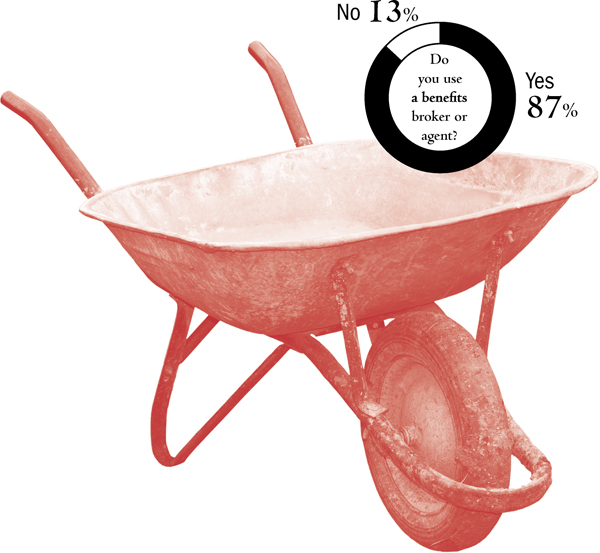 Issue one: The economy

It comes as no surprise that 4 out of 5 employers responded that the economy influences their benefits spending. Eight-four percent say their expenses for health care and benefits increased from 2015 to 2016. Nearly 39 percent report "significant" price hikes last year, while 45 percent say expenses increased "some." No one cites a significant decline in costs.
Related: Americans remain cautious about economy
With the economy remaining a major concern, employers are looking for ways to hold the line on rising expenses. For many, this means asking employees and their families to contribute more. Almost 60 percent expect their employees to pick up more of the tab in 2017, and more than 13 percent have dropped coverage for spouses. Sixty-two percent of employers have considered implementing or expanding consumer-driven plans.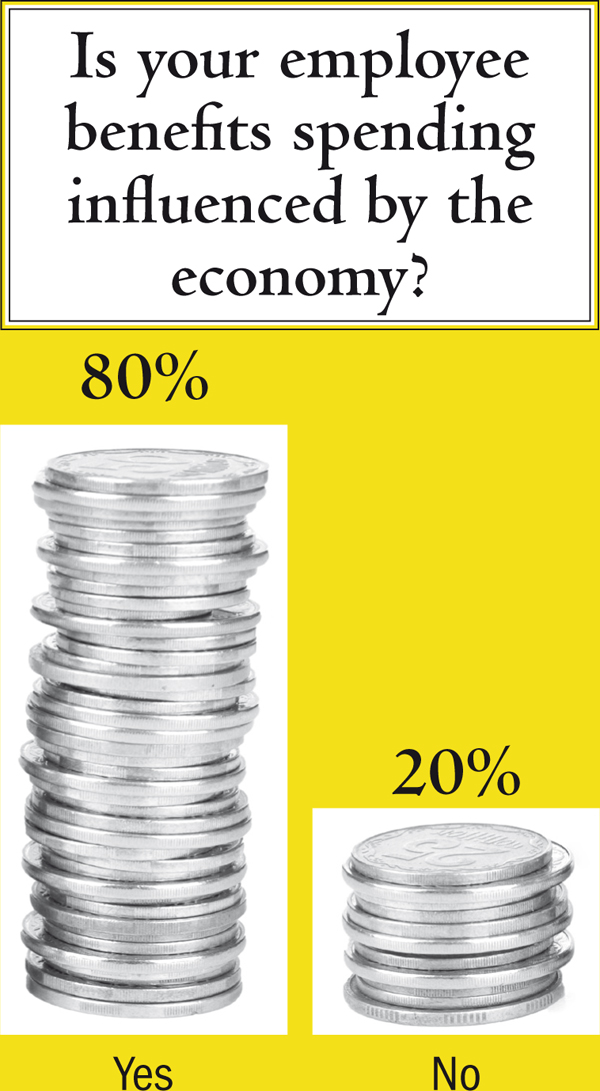 Employers increasingly see value in not just treating health problems, but preventing them. Sixty-one percent have started or plan to implement wellness or disease-management programs to contain costs.
Discussions of benefits and the economy often turn to the ACA. Sixty-eight percent of employers say the ACA has caused them to rethink employee benefit offerings. Slightly less than 25 percent are considering moving their employees onto public exchanges, and the same percentage is thinking about joining a private exchange.
Related: Trump and Clinton not so different on wages, economy
Most employers (58 percent) have consulted their brokers about exchanges, so brokers who do their homework on health care reform can position themselves as go-to information sources. Other popular sources include: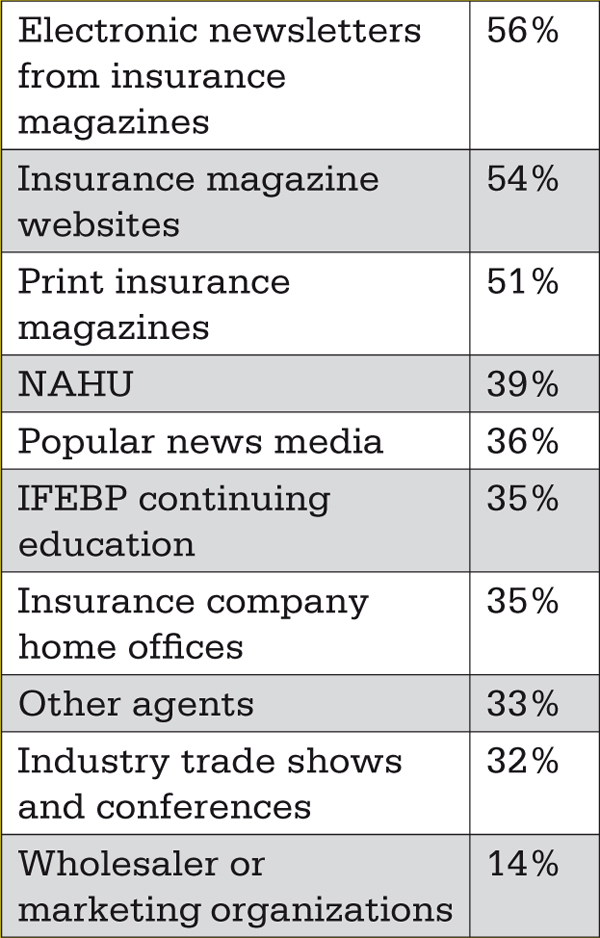 Related: Survey: Most workers don't understand health insurance
And these sources appear to be delivering on expectations. Seven in 10 employers say they understand the so-called "Cadillac Tax" and its potential impact "extremely" or "moderately" well.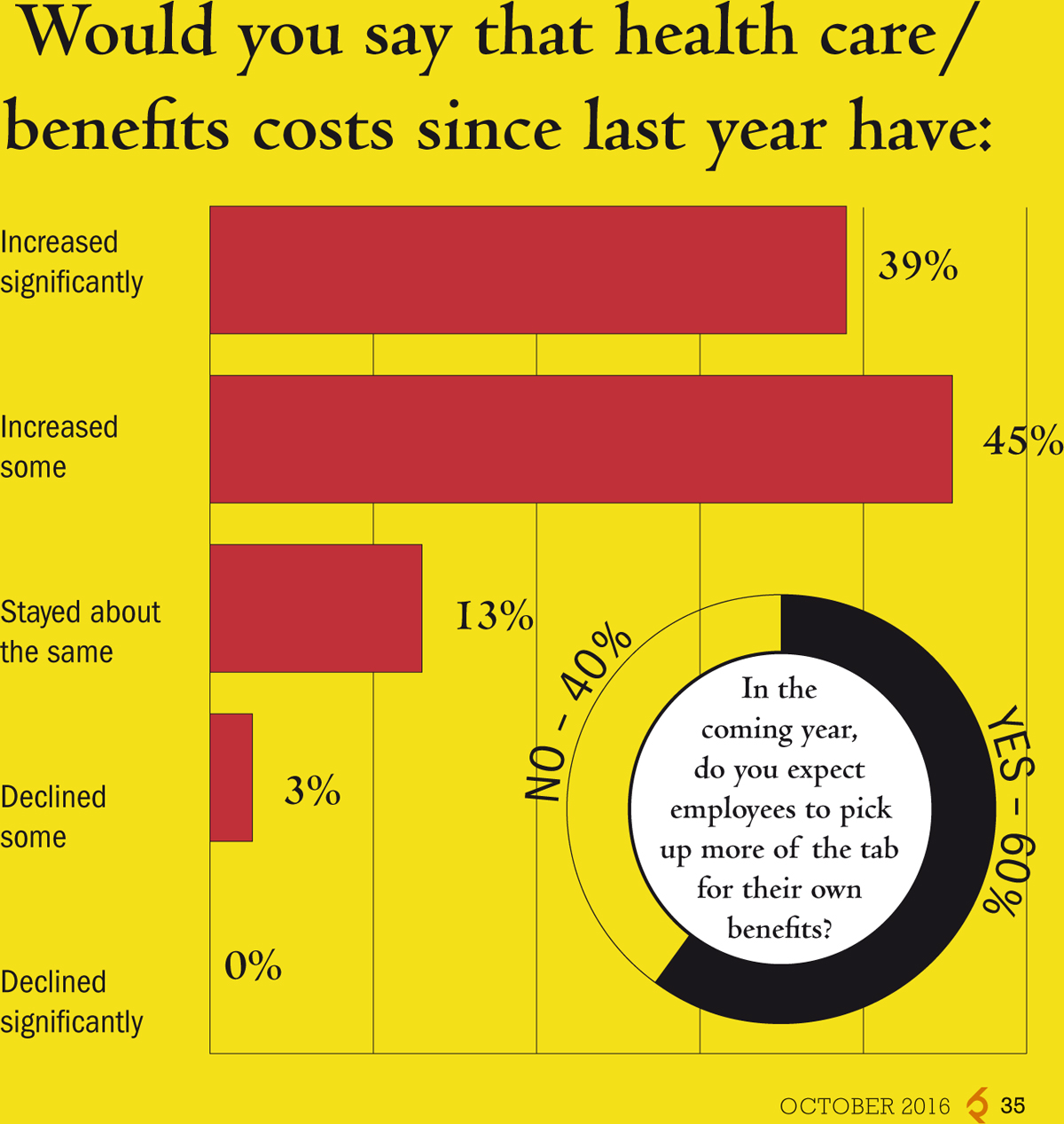 Tech talk
If the economy is the topic every employer must come to grips with in order to succeed, technology is not far behind. It would be easier to find a roomful of economists who agree on a topic than an employer who fails to see the importance of technology.

Related: Global employees sound off on employers, benefits and pay
When asked how important technology is to their day-to-day business, 73 percent refer to it as "a must have." Others employers were close behind, rating it as:
Very important, 9 percent

Moderately important, 18 percent
As with health care reform, of deeper importance for brokers may be the fact that employers often consult with them about technology platforms such as enrollment, administration, and compliance — and they do so frequently: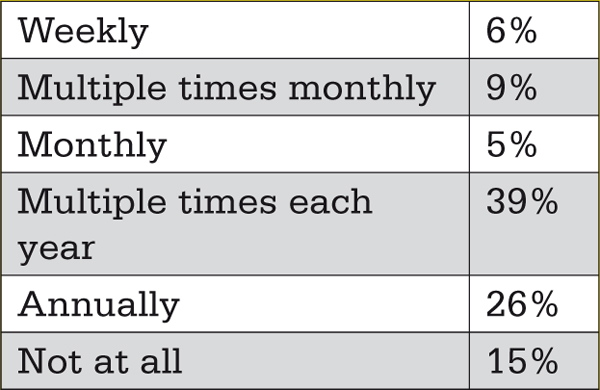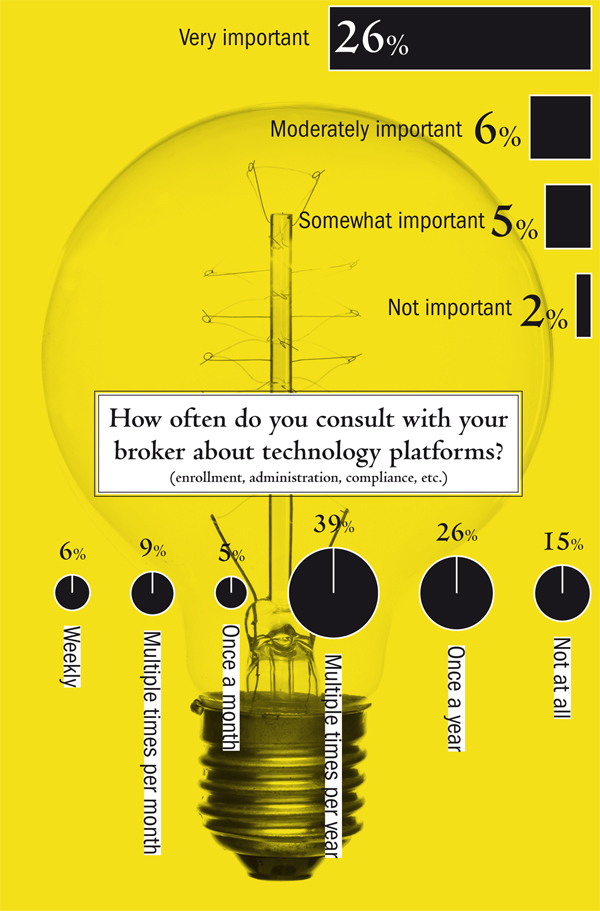 Brokers are apparently helpful resources, because three-fourths of respondents indicate they are satisfied with the amount of communication they are having about technology with their brokers. This leads to …
Critical communications
It has almost become cliché to remind brokers that they are as much in the business of providing information as that of selling products and services. The survey results are yet another reminder of this truth. The frequency of broker communications varies widely: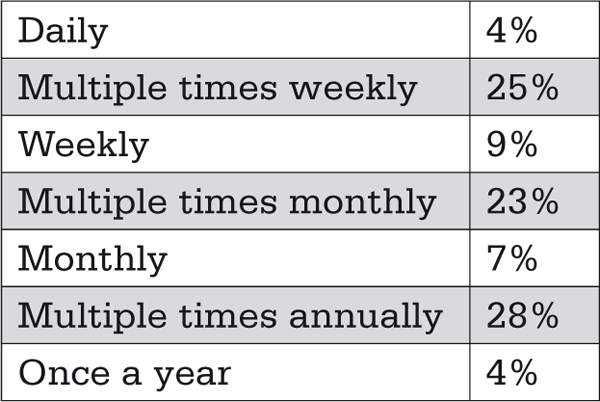 Sixteen percent say they would like to communicate with their broker more often, while less than 2 percent want to communicate less often. Again, most brokers score high marks, with 83 percent of employers satisfied with the level of ongoing communication.
Related: Why brokers should focus on communication this open enrollment season
Why is this open communication so important? Because it contributes to strong relationships and trust, which in turn can lead to greater sales over the long term. Many employers count on their brokers to communicate with their employees during enrollment.
Fifty-six percent say their broker helps with enrollment.

Nineteen percent say that their broker conducts enrollment.

Twenty-five percent say their broker have nothing to do with enrollment.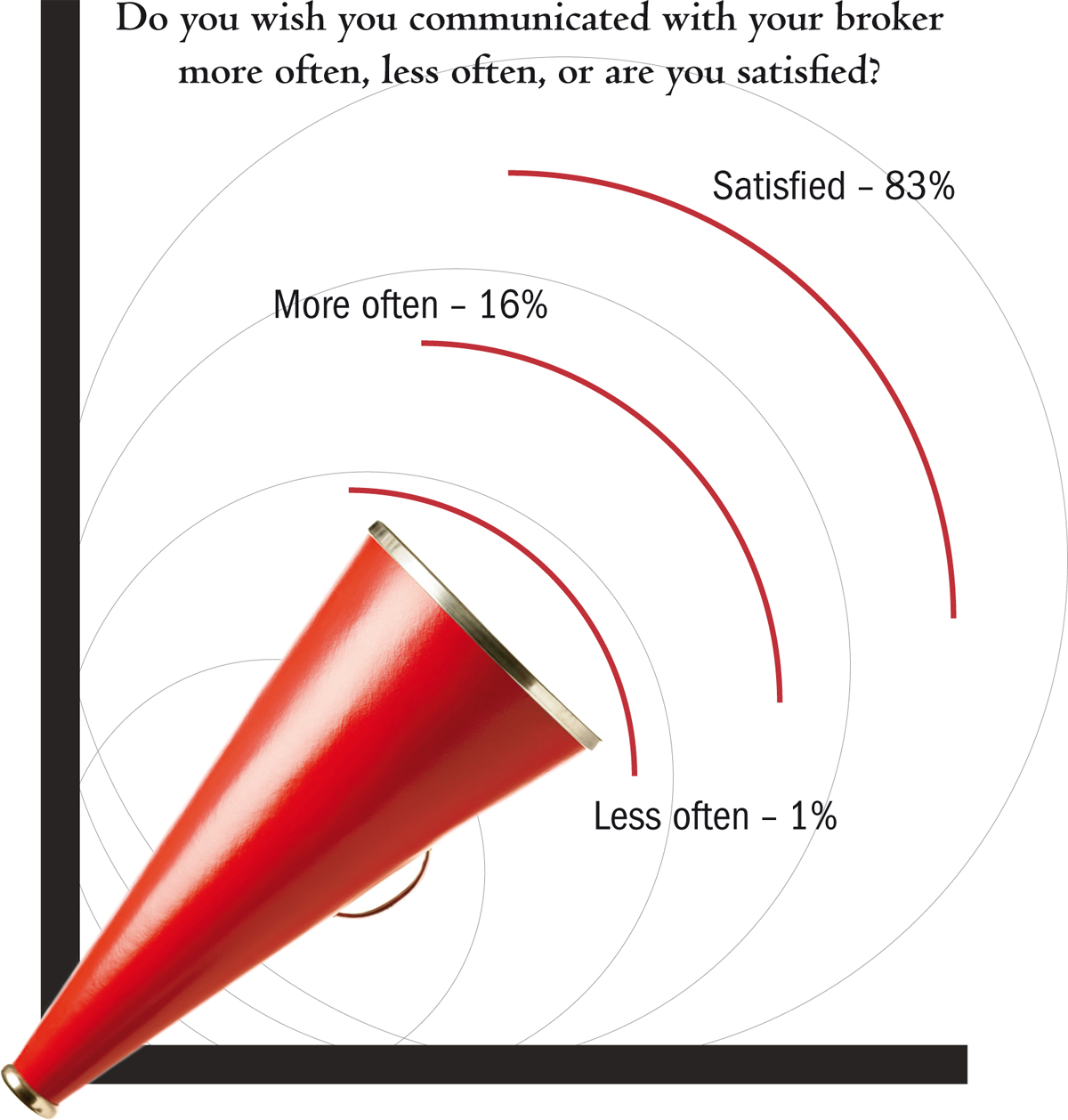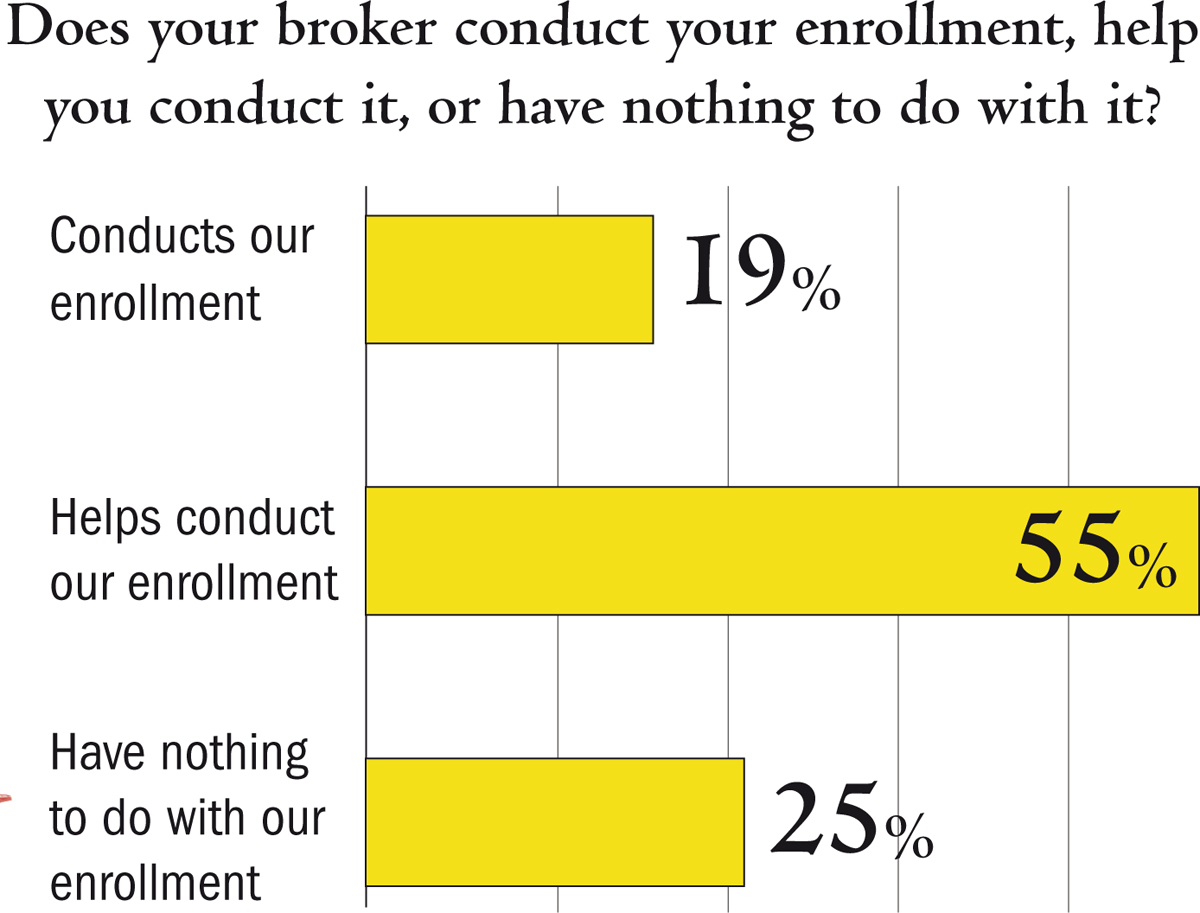 The nitty gritty
The survey also drilled down into the nuts and bolts of the benefits industry. Employers were asked what benefits their employees consider the most important, and health insurance (77 percent) was the runaway favorite.

Other top choices include: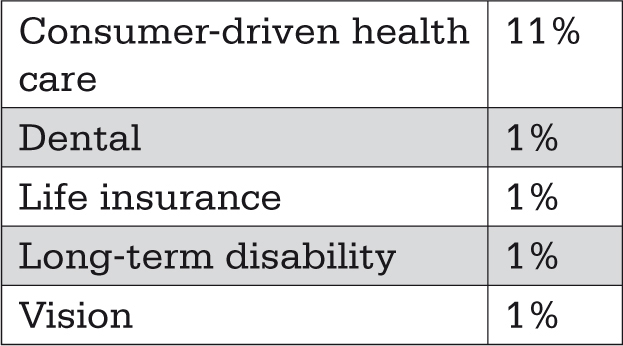 It may be worth noting that no employer ranked short- or long-term disability insurance, limited medical plans, or executive benefits such as supplemental executive retirement plans as most important to their employees.
Related: Health-care costs ate your pay raises
Employers are open to expanding their benefits offerings to meet the needs and expectations of their staffs. What percentage of employees are taking advantage of them?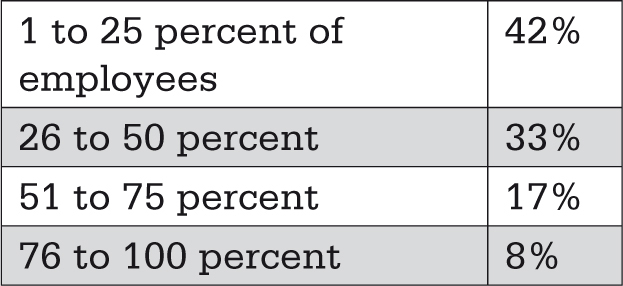 Other options on the benefits menu include:
Flexible working benefits, 57 percent

Retirement benefits, 83 percent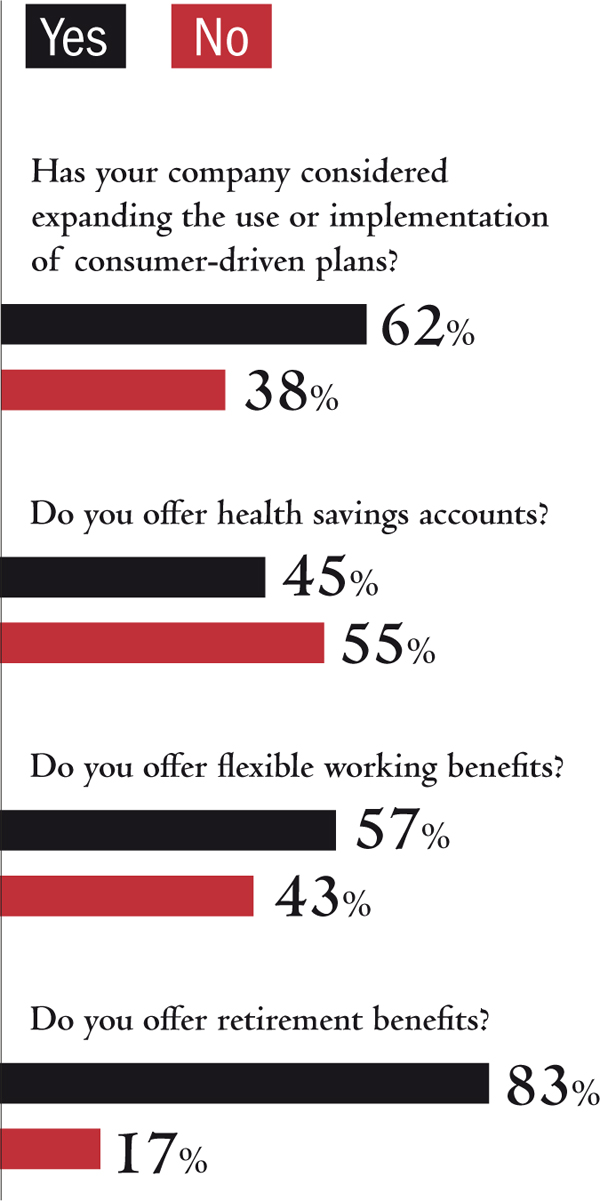 Looking ahead
Even the best survey is only a snapshot of an industry at one point in time. However, just a casual glance at news headlines shows that issues such as the economy, technology, and the ACA are unlikely to go away soon.
This year's employer survey may not be a business plan to rely on forever, but it can provide a good roadmap to meeting client needs and boosting sales heading into 2017 and beyond.