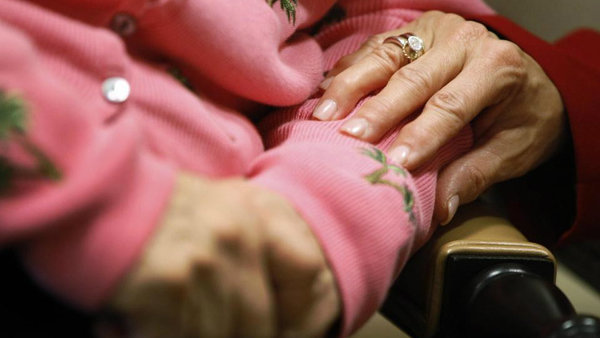 Human resources professionals at businesses across the United States must be conversant in myriad rules, regulations and requirements that protect both their employers and employees.
Related: Family caregivers pay hefty price to care for loved ones
This responsibility clearly extends to understanding and supporting employees who are also parents and caregivers to ensure that they are provided equal employment opportunities.
Unfortunately, many businesses have not kept up with the changing needs of the growing number of employees caring for family members.
An increasing number of state or county laws are gaining ground to protect employee rights in these areas. Additionally, courts are starting to read family care accommodation obligations into laws that already exist. The concept of family responsibilities discrimination (FRD) is taking many in HR by surprise, both as a growing litigation trend, and in some places, a statutory obligation.
Family responsibilities discrimination affects U.S. businesses of all sizes and industries. In fact, over the last ten years FRD lawsuits have increased 269 percent, the Center for WorkLife Law at the University of California, Hastings College of Law, and such cases are increasingly impacting businesses' bottom lines.
Consider that employee plaintiffs in FRD cases received nearly a half billion dollars from their employers between 2006 and 2015; these same employees won 67 percent of all FRD cases that went to trial, bucking the trend of employers prevailing in employment discrimination lawsuits.
Related: What if workers who had to quit their jobs to be caregivers could get tax credits?
Clearly, jurors are sympathizing with these real-life issues and finding a way to pronounce discrimination in these areas unlawful.
Broadly defined, FRD is employment discrimination against employees or potential employees based on their caregiving obligations outside of work. That means your employees who are moms and dads or starting families, those caring for children with and without disabilities, and, increasingly, the adults in your employ who are caring for their aging parents cannot be discriminated against by an employer for taking care of their family members.
Related: Employers are finally starting to deal with death and dying
While cases involving pregnancy comprise the majority of FRD claims today, eldercare FRD cases are fast becoming the new frontier of caregiving discrimination, representing 11 percent of all caregiving discrimination suits. In fact, the number of eldercare FRD cases has increased more than 650 percent between 2006 and 2015.
Why is there such a sharp increase in eldercare FRD cases being filed? The Administration on Aging estimates that by 2030 there will be about 72.1 million elderly people in the U.S., an increase of 45 percent over the 2009 elderly population. The National Institute on Aging further reports that the "oldest old" — age 85 and older — comprise the most rapidly growing segment of the population and often require the highest level of care.
In other words, people are living longer, but against that background, they are being cared for by more than 20 million family members and/or close friends who also make up a significant portion of the nation's workforce.
With the cost of external resources for eldercare and the natural desire to want to be there for one's aged loved ones, adult children of such an aging population are finding themselves side-tracked, and side-lined at work by such responsibilities.
Related: How can employers help children with special needs?
By following the eight best practices below, HR leaders can not only better support their employees with caregiving responsibilities, but also make sure they are not discriminating against their employees.
1. Know the laws that prohibit FRD.
If there are state or local laws in your jurisdiction, or if the federal Family Medical Leave Act applies to your business and the particular employee's situation, it is critical to know and follow these laws to ensure your business is providing equal employment opportunities and preventing FRD.
Related: Parental leave benefits are hardly improving
Some state and local laws specifically prohibit FRD. According to the Center for WorkLife Law's report, a number of states and cities/counties have passed laws that expressly prohibit FRD.
While most of these laws pertain to parents caring for children, or fall within sick leave statutes and ordinances, more and more laws are specifically prohibiting discrimination based on family responsibilities.
There is no one federal statute that prohibits this type of discrimination.
Instead, FRD lawsuits rely on a combination of federal laws to make their case, including the Family and Medical Leave Act (FMLA), the Employee Retirement Income Security Act (ERISA), the Americans with Disabilities Act (ADA) (prevents association discrimination), the Rehabilitation Act of 1973 (for federal employees), Title VII of the Civil Rights Act of 1964 (prevents discrimination based on gender) and the Pregnancy Discrimination Act (an amendment to Title VII of the Civil Rights Act).
For more information about any of these federal laws, see the Equal Employment Opportunities Commission (EEOC) Enforcement Guidance from 2007 on the "Unlawful Disparate Treatment of Workers with Caregiving Responsibilities" as well as their Employer "Best Practices for Workers with Caregiving Responsibilities" published in 2009.
2. Provide professional development to HR staff and managers.
Since many employees file FRD claims based on interactions they have had with their immediate supervisors, require that all staff who supervise or interact with employees attend training.
Related: More employees will take on caregiving duties as U.S. ages
Then, design and deliver training that explains FRD — what it is and how to prevent it — and provide tangible examples of unlawful discrimination, such as denying bonuses, discouraging an employee from applying for increasing responsibility, treating employee-caregivers differently than non-caregivers.
Make sure the training also covers both conscious and unconscious bias against employees with care-giver responsibilities.
3. Create or audit existing equal employment opportunity (EEO) policies and or adopt an anti-FRD policy.
To ensure maximum protection of both employees and your company, consider updating your anti-discrimination policy to clearly addresses your company's commitment to protecting employees with caregiving responsibilities and includes a process for filing FRD complaints along with any other discrimination complaint.
Make sure that your policy defines terms like "family," "caregivers," and "caregiving" inclusively and strongly communicates that retaliation against employees who file FRD complaints will, as in other areas of discrimination, not be tolerated.
Then, communicate the policies so that employees at all levels understand them.
4. Designate a point person to handle complaints.
Your employees need to know who they can contact to ask questions or to file any complaints. In addition, make sure that a process and timeline for promptly responding to employees is in place.
Related: Corporate America fails to embrace paid family leave
These considerations convey that you understand that FRD is real, and your company values the people in its employ and takes their concerns seriously.
5. Monitor employment decisions affecting caregivers.
Make sure that your HR staff are proactively monitoring treatment of employees with caregiving responsibilities. Poor evaluations, for example, or inflexible or disparate enforcement of company policies after caregiving events like pregnancy or family illness might warrant further inquiry and can prevent FRD claims.
6. Develop work coverage plans and leave-donation programs.
Consider developing a work coverage plan, which can be a key way to make sure you can support your employee's caregiving responsibilities.
By their very nature, these responsibilities can occur without notice, and require a need for immediate attention. Developing a strategy in advance that reassigns tasks in a coordinated way reduces disruption to the business when someone needs to leave for an hour, a day, a week or a month to tend to their families.
Another way to help employees with caregiving responsibilities is to create a leave-donation program. Employees who are interested in "funding" the program, donate their accrued paid time off, vacation or sick leave to a fund that can be used by other employees who experience medical emergencies themselves or in their family members.
Leave-donation programs benefit the employee who is able to draw on the financial resources of the program, and also benefit the employer by improving employee morale, reducing absenteeism, and increasing employee retention.
7. Offer flexible schedules and other work-life balance options.
Consider offeringemployees flexible work schedules and similar options, such as telecommuting part time or full time, part-time work, job sharing, flexible work days, flexible weeks or compressed work weeks.
Related: 10 countries with the most parental leave
In addition, communicating in advance about scheduling and overtime needs gives your employees more time to make arrangements on the home front. By implementing flexible work-life arrangements, employers benefit by retaining and attracting the talent they desire, and employees gain the flexibility to care for their family members.
Keep in mind, too, that flexible work-life arrangements are good business. According to Deloitte, flexible work-life arrangements saved employers $41.5 million in turnover costs.
Nearly 90 percent of respondents to a Washington Post survey reported that workplace flexibility was as important to them as their health care benefits.
8. Provide additional benefits that help manage caregiving.
In addition to supporting your employees through flexible schedules and other work-life balance arrangements, consider offering your employees concrete caregiving benefits, such as paid leave, onsite affinity groups, and expanded EAP and wellness offerings.
Also consider providing employees with online tools that can help ease caregiving responsibilities.