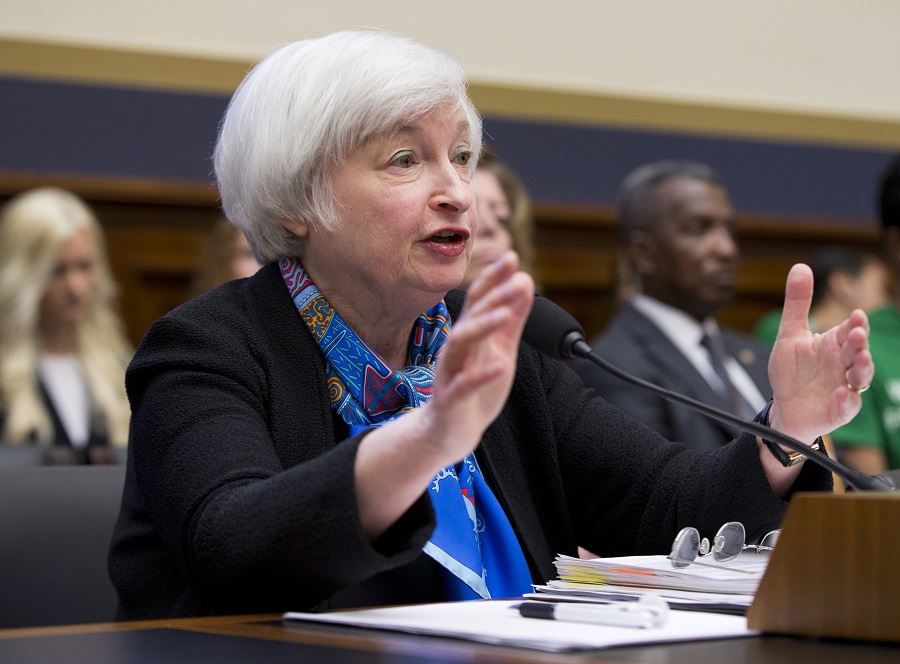 (Bloomberg) — Federal Reserve Chair Janet Yellen said the U.S. could boost its potential growth rate and productivity by removing barriers that limit women's participation in the workforce.
The Fed chief didn't discuss the path of interest rates or near-term monetary policy issues in her 18 pages of text on the history of women's participation in the economy, which drew some examples from her own family.
Yellen said the gap in pay between women and men has shrunk but is "still significant," as is the underrepresentation of women in certain occupations and industries. She also said more flexibility is needed to help women balance professional and family life.
"If these obstacles persist, we will squander the potential of many of our citizens and incur a substantial loss to the productive capacity of our economy at a time when the aging of the population and weak productivity growth are already weighing on economic growth," Yellen said on Friday at the event sponsored by her alma mater Brown University in Providence, Rhode Island.
The Fed chair said that between 1948 to 1990, rising female participation in the workforce contributed about a half percentage point per year in the potential growth rate of real GDP. Still, the participation rate of prime-age working women stands at about 75 percent, she said, below prime-age men at more than 88 percent.
"One recent study estimates that increasing the female participation rate to that of men would raise our gross domestic product by 5 percent," Yellen said, citing a World Bank report in the footnotes.
Yellen said reforms such as flexible work arrangements, affordable child care, and paid family leave could all work toward boosting female participation.