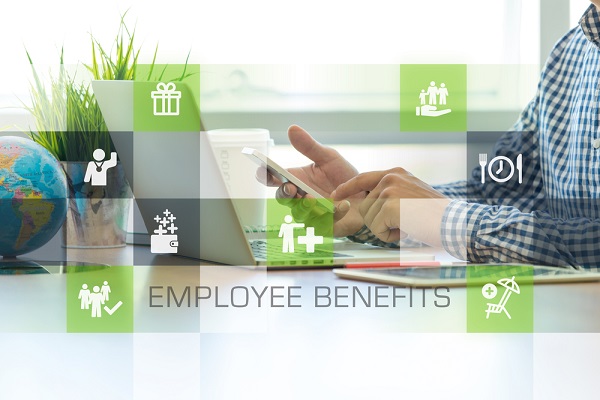 They may not have changed as much to model what customers want as online shopping platforms for retail products, but private benefits exchanges are gradually evolving in response to employer and employee needs in choosing customized benefits.
That's according to a report from the Society for Human Resource Management, which finds that private benefits exchanges—commercially marketed platforms on which employees can shop for a wide range of employer-sponsored health and voluntary benefits—are slowly growing and changing in response to market demands.
Not that many businesses have shifted to private exchanges—typically administered by a benefits broker or consultancy—in providing benefits, with consultancy Accenture reporting that only 8 million people were enrolled in health coverage through a private exchange. That's a 35 percent increase over the year before, but it hasn't yet caught up with previous, far more optimistic predictions.
However, with employers providing each eligible employee a fixed amount each month to spend on plan premiums, with the employee paying the rest of the cost, choosing among differently priced plans from competing insurers, the drive to provide a wider range of more personalized benefits is accelerating, particularly as a recruiting/retention tool.
And according to exchange advocates, the trend is just beginning. Alan Cohen, founder of Liazon PIX (acquired by Willis Towers Watson in 2013), is quoted saying in the report that giving people control of their benefits dollars, along with price transparency and a wide variety of options, will "create a quasi-free market in benefits" that can lead to happier employees.
Not only is a wider range of benefits available on such exchanges, but employers find that they cut down on the administrative burden faced by HR employees. Jamie Benton, managing director of HR at Atlanta-based Rollins Inc., which moved to the Mercer Marketplace private exchange in 2015, says in the report that the company got more variability and scalability that made plans more attractive to its range of employees.
In the report, he's quoted saying that trying to manage national health networks "meant we were struggling with the rise of regional health systems offering lower-cost services at designated centers of excellence," generally hospitals or clinics deemed to offer high-quality, affordable care.
Benton adds, "We have been able to use the private exchange platform to offer more-localized networks that we couldn't do before because of the administrative burden it put on my department, which has two people for 13,000 employees."
And the exchanges can save employers money; Benton's firm, Rollins, realized more than $3.3 million in savings in its first year using the private exchange platform, with 52 percent of employees that year choosing a new, low-premium, high-deductible plan and health savings account.