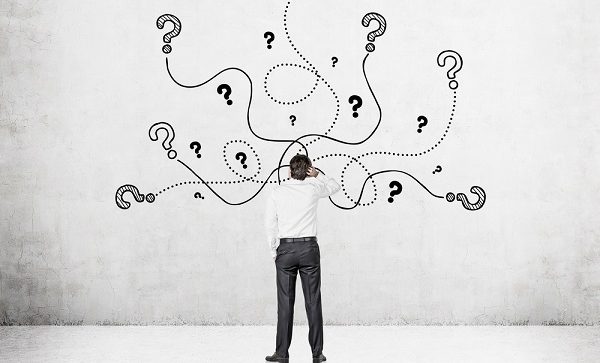 Small and medium-sized employers today face mounting challenges that make achieving business growth and success extremely difficult.
One area that has become increasingly more burdensome for smaller employers is human resources. Trends such as shifting employee expectations and an ever-changing employment law environment are just a few reasons why HR is more complex than ever.
To overcome these issues, SMBs have increasingly turned to HR outsourcing and professional employer organizations (PEO) to solve their HR challenges.
Related: 10 new laws for 2018 affecting employee benefits
If your client is experiencing these 5 common HR symptoms, they may be a perfect fit for a PEO solution.
1. Rising HR costs
A common concern for small and medium-sized businesses are the growing costs associated with human resources. This is especially true for health insurance and other employee benefits, as health care costs in the United States soar to record highs. These surges in plan prices, particularly for the small-group market, are causing significant headaches for smaller employers and their employees.
Partnering with a PEO can allow brokers to offer clients Fortune 500-level benefits while controlling (and in many cases reducing) the costs associated with employee benefits. This is just one way a PEO solution can assist both brokers and their clients.
2. Limited business growth
Given the complexity of modern HR, it's not surprising that the time needed to ensure all HR administrative tasks are completed properly has significantly increased. This mean less time for business leaders to focus on activities that lead to greater company growth.
PEOs and other HR outsourcing solutions give this valuable time back to business owners by taking over the administrative and back-office aspects of HR.
These solutions also provide clients with access to HR and compliance experts who can help plan for business changes as growth occurs.
3. Recruiting and retention troubles
One challenge that all employers face, regardless of size, is attracting and hiring top talent. Recruiting today is more challenging than ever before, and smaller employers are competing for the same talent as Fortune 500 companies.
At the same time, small employers face the risk of having their best employees leave to join other employers.
One way to overcome the challenges of recruiting and retention today is by offering employee benefits that either meet, or preferably exceed, industry standards.
While this can often be an issue for smaller employers, especially given the costs that are usually associated, partnering with a PEO can give small employers access to benefits that are only available to much larger organizations. Doing so can greatly assist with recruiting efforts all while reducing employee turnover. Both of these are critical to achieving business growth.
4. Poor employee engagement
Another area of HR that is critical for all companies is employee engagement, and the overall employee experience. While larger companies often invest significant amounts of resources to improve these important initiatives, smaller employers often aren't as fortunate.
Looking to HR outsourcing solutions, such as a PEO, can provide smaller employers with access to the tools that can help improve employee engagement. High-quality benefits, personalized HR resources (such as HR technology), learning and development solutions, and access to HR experts can help boost engagement within an organization and create an amazing company culture.
5. Employment law compliance issues
This year has already seen a few major HR and employment law changes take effect. With even more legislation slated for the rest of 2018 (and 2019), employers must stay up-to-date with the latest news to ensure compliance.
While this isn't a major concern for larger employers, small and medium-sized businesses often lack the in-house resources necessary to properly keep up with law changes at the federal, state, and local levels.
Compliance is often cited as one of the main drivers for outsourcing HR, and a solution like a PEO can help clients maintain compliance with all current and future employment law updates.
Additionally, working with a PEO provides clients with access to risk management experts, who can also help to minimize employment risks in addition to compliance related issues.
While many PEOs compete directly with benefits and insurance brokers, and take away clients, some PEOs only work through broker partners. These partnerships can help brokers protect their book and grow their business, all while providing clients with a best-in-class HR solution that can help overcome common HR challenges.
---
Mike Altiero is the digital marketing manager for Extensis, a regional PEO headquartered in the New York City area.