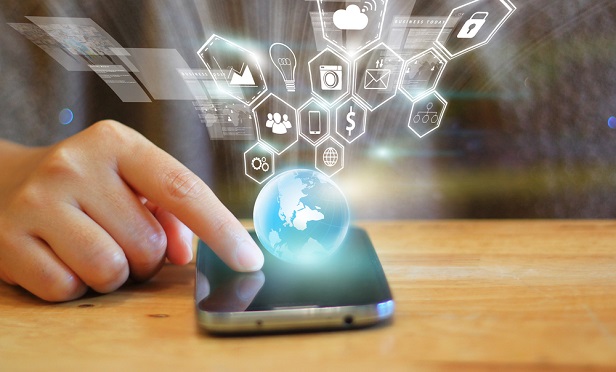 The way employees work is changing. As businesses continue to shift many of their operational roles to digital platforms and as technology becomes an even more integrated part of the workplace, the way employees work will continue to change.
This dynamic workplace means that the way employees interact with their jobs, as well as their workplace benefits, is no longer limited to working hours or open enrollment season.
Related: How employers are driving change in benefits
Employees want more benefits customization to change with the way they think about work. This means that employers need to not only revisit the types of benefits they're offering to employees, but also how they communicate about them.
Shifting personas and demographics
For starters, employees are placing a higher emphasis on their overall happiness and comfort both in and out of work. Employees have different career aspirations and personal goals that influence the type of work they pursue and the benefits they seek out.
Additionally, by 2020, it's estimated that nearly 8 million Americans will be working in the gig economy. Many of these workers are electing to work freelance to better balance personal commitments outside of the office.
Finally, employee tenure is changing. Across all demographics, nearly 40 percent of all employees report that benefits and compensation are a reason they consider changing jobs. This job-hopping pattern means employers should take a harder look at not only the benefits they offer, but also how they administer those benefits.
For employers, all of this means that the way they look at employment and their employees has to move beyond simple age and job definitions when crafting benefits packages. Creating more robust personas of employee wants and needs will help employers find better ways to engage employees both with their compensation and with their benefits packages. As employers become more agile, they can not only reduce employee turnover, but also create a healthier workplace overall.
Benefits customization for personal finances
More than 70 percent of Americans report some level of financial stress at least once per month. Additionally, nearly a third of Americans bring their personal financial stress into the workplace. As employee personas and working styles change, so too must their financial benefits.
Customizable benefits allow employers to give personalized guidance to every employee. Traditional financial benefits like retirement plans categorize employees by age and risk aversion that help them craft investment plans based on retirement goals.
But in the financial wellness space, employees can't just be broken down by age. Every employee journey is unique. Younger employees may be seeking guidance on purchasing their first home, while older employees may be preparing for retirement. An annual seminar about budgeting or personal finance classes isn't going to cut it when employees are thinking about their personal finances much more frequently than that.
Strong financial wellness programs should adapt to employees' goals and financial journeys differently to deliver guidance in the areas that matter most.
Communication strategies
Modern benefits platforms are also taking notice of how employees communicate. Successful benefits rollouts are no longer a presentation around open enrollment time; they communicate with employees in unique ways.
Some employees may prefer to receive frequent emails to their work email to remind them to sign up or engage with a wellness benefit, while some employees may still prefer in-person meetings with HR to discuss upcoming changes to their benefits or how to find guidance during a major life event.
As an employer, your communication strategy can have a big impact on how effective a particular wellness benefit is. If you only communicate with employees around open enrollment time, engagement and adoption rates are likely to be low.
In the case of financial wellness benefits, you could consider quarterly engagement campaigns that incentivize employees to check in with their benefits more frequently. Quarterly engagement may be centered around summer vacation planning or holiday shopping. Getting employees to think about their personal finances is the first step to encouraging them to modify their spending and saving habits or create a plan for the future.
Defining success
Eighty three percent of employers report offering some form of financial wellness benefit, a 60 percentage point increase in just 24 months, but many employers still define success with traditional ROIs and benchmark metrics.
While it's important to measure success using benefit adoption rates or engagement rates with 401k plans or reduced employee turnover, employers should also focus on intangible metrics like overall employee happiness and stress levels to determine how effective their benefits package is.
These types of metrics can be measured by talking directly to employees or conducting more internal surveys to get an accurate picture of how employees feel about their benefits offerings and their satisfaction at work overall.
As employees continue to change how they think about work and what they demand out of a robust benefits package, employers should continue to think about how to deliver personalized benefits to employees. With financial stress so prevalent among American workers, it's important for employers to find ways to deliver customized guidance that breaks the mold of a one-size-fits-all approach. Every employee's financial journey is unique and so too should be their benefits.
---
Chris Whitlow is the founder and CEO of Edukate, a workplace financial wellness provider with a mission to give every person access to expert financial guidance. Edukate helps employers provide the best financial wellness benefits, thus helping employees manage their financial stress, increase their productivity, and live happier, healthier lives.