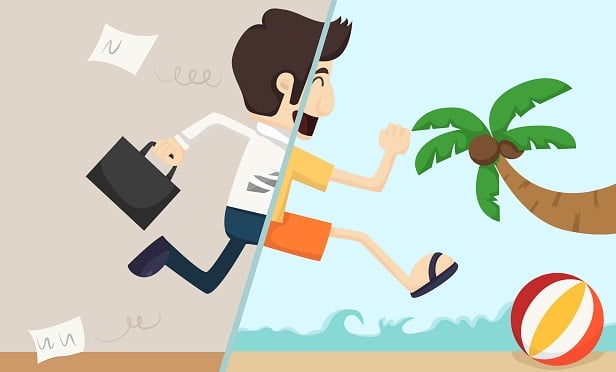 Americans' vacation behavior has changed over the past decade – and for the better. Because, now, we're finally starting to use it again! Project: Time Off's State of the American Vacation 2018 surveyed more than 4,000 American workers on their vacation habits, and found fewer U.S. employees left vacation days on the table in 2017.
Use of vacation days has been on a steady incline since the 2008 Great Recession for several reasons. First, amid a tightening labor market and record-low unemployment rates, employees feel more secure in their jobs and are more willing to take time off. In the same way, as jobs have grown more demanding due to tighter staffing, people need vacation to rejuvenate and unwind. Finally, an increasing number of Millennials and Gen Zers entering the workforce have placed more emphasis on work-life balance, an important value to these generations.
Related: Where workers are most, least likely to take advantage of vacation time
As the saying goes, "A rising tide lifts all boats." As U.S. employees begin to use more of their annual vacation time, employers will benefit, as well. Smart, clear paid time off (PTO) policies can save time and hassle for businesses and can lead to more productive, relaxed, and engaged employees while at work. Still, there is room for improvement – the 52 percent of employees who left vacation on the table accumulated 705 million unused days last year.
Effective vacation benefits plans need to be clear, comprehensive, and involve collaboration between five key parties: human resources, business leadership, finance, HRIS IT, and internal communications. As we've just rounded the corner into summer, here is how your organization can involve these parts of the business in structuring and communicating time off that employees can't possibly refuse:
1. It starts with HR
Human resource professionals are key drivers in building vacation plans that not only work well for existing employees, but also appeal to candidates in the job market – paid time off is, after all, one of the top priorities of job seekers.
To this end, HR leaders need to remember the influence of a multi-generational workforce when building PTO plans. One strategy for doing so is "bucketing" all paid time off into one or two simplified categories. Rather than having multiple distinct categories – vacation, personal days, sick days, emergency/hardship related days – many employers are moving towards a model where employees are allotted all of their PTO en-masse to use as they wish.
The simplicity and flexibility of this strategy tends to appeal to a broader range of generations – younger employees who might want to use the time for shorter "stay-cations" or take long-weekend beach trips, middle-aged employees who are getting married or having children, or older employees who might have grandchildren or want to go on longer getaways. Bucketing PTO makes vacation time and usage more equitable across an organization and appeals to a wider range of candidates in the job market.
2. Lead by example
The attitudes and actions of higher-ranking employees will dictate the vacation culture of your office. If PTO is treated as a privilege, not a necessity, employees will see themselves as "too busy" to use it. Often, employees will work massive amounts of overtime to cover for their responsibilities leading up to and following their vacations. The Project: Time Off study reveals those who felt their workload was too heavy to get away were also more likely than average to have unused vacation time (57 percent to 52 percent) as were employees who felt there was a lack of job duty coverage (56 percent to 52 percent).
The message needs to come from company leadership: take vacation, we've got your back. Company leaders can often incentivize cross-training programs among teams so employees feel comfortable delegating work to colleagues, and can return to the office truly refreshed, not frazzled.
3. Don't forget finance
Your finance department plays a critical role in PTO planning and unused PTO payout, because from a financial perspective, vacation is an unfunded liability. The paid time off allotted to each employee is carefully calculated by the finance department, tracked back to the business' direct labor expenses and factored into financial projections.
HR professionals need to work closely with finance and business leaders when structuring vacation plans to ensure the benefits offerings are financially sustainable and do not negatively impact the company's net operating income. They also need to collaborate with operations and business leaders to ensure proper workforce planning. Business and financial leaders often want employees to take time off through the year, rather than accumulating and using all of their PTO at the end of the year. This skews financial projections and can leave the workforce short-staffed during major chunks of the annual calendar, often resulting in overtime costs. Maintaining a steady cadence of vacation use among a workforce can help leaders better account for the financial health of a business and avoid any potential budgeting or resourcing anomalies.
4. Involve HRIS IT
An important consideration for vacation planning is compliance with federal, state and local regulations and employers' supplemental policies, such as state and local paid sick leave and paid family leave laws. The Family Medical Leave Act (FMLA) is a federal law requiring employers to provide employees with unpaid job-protected time off to attend to certain medical needs of themselves or their family members, among other things.
HRIS and time tracking tools need to be simple and easy to use. In addition, compliant with regulations, adapted to the unique vacation benefits plans of the company, and – above all – understandable to employees. If employees don't know how to correctly request time off, schedule coverage, or log their vacation use, this can lead to operational and financial issues. HR leaders should closely coordinate with managers and employees to make sure employees understand what is available to them and correctly submit for time off.
5. Communicate changes clearly
Time off can be a touchy subject, especially when an organization is restructuring how they offer it. When undergoing any type of change to a PTO plan, an organization needs to clearly communicate the changes to their workforce.
No alterations should ever come out of left field, lest you want to be inundated with inquires. For an organization looking to restructure their plan, this decision should be preceded by conducting employee focus groups and surveys, looking at vacation use data, and collecting feedback. This arms businesses with a rationale for altering vacation benefits, which then needs to be relayed to the workforce. If an organization implements a change in how vacation time can be requested, logged, or used, employees also need to be educated about this. Companies should test to make sure their communications plan is working. If HR is still getting multiple inquiries per a day about how vacation works, they might need to revisit or recommunicate the plan – be nimble, continue to assess and adjust as needed.
There is no overstating the impact of an effectively executed vacation plan. It can help businesses engage and activate their existing workforce, recruit a broader swath of talent from the market, and treat employees consistently and more equitably by enacting the right policies.
---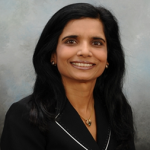 Sushma Tripathi is vice president, workforce planning and benefits consulting for ADP.