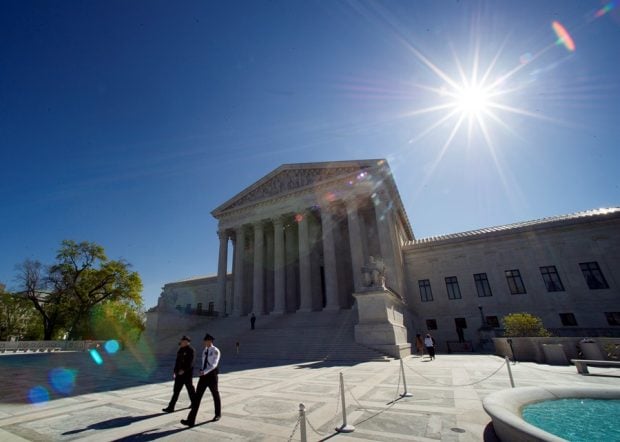 Class-action defendants scored an important victory Monday when a unanimous U.S. Supreme Court barred so-called stacked, or follow-on, cases that are filed after the expiration of a statutory time limit.
The justices, ruling in a securities case, said the 1974 decision in American Pipe & Construction v. Utah suspends the statute of limitations while a putative class action is pending, which allows unnamed class members to join individually or to file separate claims if the class fails. "But American Pipe does not permit the maintenance of a follow-on class action past expiration of the statute of limitations," wrote Justice Ruth Bader Ginsburg for the court in China Agritech v. Resh.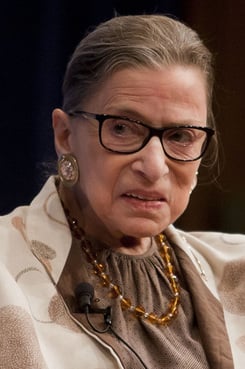 Ruth Bader Ginsburg
Both the Private Securities Litigation Reform Act, which governed the litigation before the court, and Federal Rule of Civil Procedure 23, which applies to nonsecurities class actions, "evince a preference" for barring untimely successive class actions by emphasizing early resolution of class certification and class representation, Ginsburg wrote.
The case before the court, the third class action brought on behalf of purchasers of China Agritech's common stock, alleged violations of the Securities Exchange Act of 1934. The law has a two-year statute of limitations that begins to run when facts constituting the violation are discovered.
A federal district court had denied class certification to two earlier successive class actions that made materially identical allegations against China Agritech for fraud and misleading business practices. Michael Resh, who had not sought lead plaintiff status in those earlier class actions, filed suit in 2014, a year and a half after the statute of limitations had expired.
The U.S. Court of Appeals for the Ninth Circuit in May 2017 reversed the district court's dismissal of Resh's suit as untimely. The circuit courts had divided over whether American Pipe could, as the Ninth Circuit concluded, save otherwise untimely successive class claims.
Ginsburg said nothing in America Pipe or the court's decisions applying it "so much as hints" that tolling extends to otherwise time-barred claims.
"We hold that American Pipe does not permit a plaintiff who waits out the statute of limitations to piggyback on an earlier, timely filed class action," Ginsburg wrote. "The 'efficiency and economy of litigation' that support tolling of individual claims do not support maintenance of untimely successive class actions; any additional class filings should be made early on, soon after the commencement of the first action seeking class certification."
Locke Lord partner Rusty Perdew in Chicago said the decision takes a "practical and realistic approach" and gives class defendants an important victory. The Ninth Circuit's decision, he said, "would have permitted plaintiffs to indefinitely extend statutes of limitations and relitigate class certification by filing successive class actions after class certification was denied."
However, Noelle Reed, a partner at Skadden, Arps, Slate, Meagher & Flom, cautioned that the decision, along with the court's 2017 decision in California Public Employees' Retirement System v. ANZ Securities, "may spur plaintiffs to file multiple 'protective' class actions—possibly in competing courts—to avoid having their class claims time-barred if they are not able to obtain class certification before limitations or repose periods expire."
Justice Sonia Sotomayor concurred in the court's judgment, explaining that she agreed with the court's decision as it applied to class actions under the Private Securities Litigation Reform Act of 1995, but not as to class actions not subject to that act.
Sotomayor said there are important differences between classes governed by the 1995 act and classes subject to Rule 23.
"The majority's conclusion that absent class members were not diligent because they failed to ask to be the class representative in a prior suit makes sense only in the PSLRA context," she wrote. "The same conclusion simply does not follow in the generic Rule 23 context, where absent class members are most likely unaware of the existence of a putative class action."
China Agritech's counsel, Seth Aronson, partner at O'Melveny & Myers, had argued that the Ninth Circuit's rule "impermissibly extends equitable tolling when the plaintiffs have not exercised diligence." Those absent class members, he said, could have sought to protect their rights through individual actions when the class failed. Instead, they "slept on their rights and are thus not entitled to equity."
Resh's counsel, David Frederick of Kellogg, Hansen, Todd, Figel & Frederick, had countered that a timely class action suspends the limitations as to all asserted class members and "puts defendants on fair notice of potential liability in a subsequent class action asserting similar claims."
The U.S. Chamber of Commerce, the Washington Legal Foundation and others supported China Agritech in amicus briefs. Resh drew supporting briefs from a group of plaintiffs in post-Walmart successor class actions, Public Citizen, AARP and a group of retired federal judges, among others.
BenefitsPRO related reading:
Top 10 ERISA class-action settlements in 2017
Employers can bar workers class-action lawsuits, Supreme Court rules
SCOTUS ruling not expected to affect FINRA ban on class-action waivers