Brokers work in a people business, but their success ultimately comes down to cold, hard numbers. For their year to be a success, they must grow their own business while helping clients hold the line on rising health care expenses.
As 2018 winds down, many brokers across the nation are upbeat about their performance during the past year.
"The most positive development has been stabilized trend increases for health care," says Jani De La Rosa, chief sales officer and benefits practice leader at Heffernan Insurance Brokers in Walnut Creek, California. "We are seeing single-digit increases of anywhere from plus-6 percent to plus-9 percent on a national basis."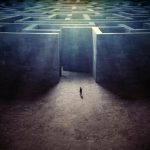 The numbers are solid in the Southeast, as well.
"We had about 10 percent growth in 2018 and hope to double or triple that next year with some opportunities we have identified," says Suzy Johnson, president and senior employee benefit specialist at Employee Benefit Advisors of the Carolinas in Charlotte.
The results are also encouraging in the Heartland.
"Our group renewals are coming in single digits, with some below 3 percent," notes Susan Rider, a consultant at Gregory & Appel in Indianapolis. "Last year, we saw double-digit increases. Most groups are renewing with their incumbent."
The national economy is booming, and as the old adage goes, a rising tide lifts all boats. Brokers are bullish about the future, although two key developments this year will likely affect their business in 2019 and beyond:
• The individual shared responsibility provision of the Affordable Care Act (also known as the individual mandate) will be reduced to zero dollars on Jan. 1, 2019.
• The complex relationship among brokers, employers, carriers, providers and other stakeholders continues to evolve, with brokers taking on a much more consultative role.
Changing regulations
The actions of Congress, regulators and state legislatures can have a significant impact on brokers and their clients. This past year, however, may be remembered less for adding new regulations than for revising existing ones or failing to act on others. The elimination of the individual mandate, for example, will have far-reaching, and perhaps unforeseen, consequences.
"With the individual mandate gone in our state and new options such as opportunities to assist existing associations in crafting new association health plan options for their membership, the horizon looks bright," Johnson says. "I have two of these in the works and am excited about the greater flexibility to design them to better control costs and provide good benefits for participants."
However, employers still must comply with other ACA provisions.
"Although the individual mandate has been repealed, the ACA is still very much in effect," De La Rosa says. "Employers that have more than 50 full-time-equivalent employees must continue to comply with ACA reporting and offer an affordable, minimum-value plan to all employees. However, individuals will now be able to waive health coverage and not have a penalty to pay the IRS."
It's difficult to predict how the change will affect costs a year from now, but De La Rosa has some ideas. "A large pool of healthy individuals will likely drop off insurance, which eliminates the healthy-risk pool that was helping keep costs down," she says. "We could be in for very high increases come fourth-quarter 2019 through 2020 because of this change."
Legislators and regulators this year failed to act on several issues that brokers considered to be important.
"I was hoping to have seen rules for health savings accounts released prior to open enrollment, which would allow those 65 and older to contribute to the bank-account portion of these plans," Rider says. "I also was hoping we would have simplified employer-reporting requirements, because they are confusing and cumbersome to most HR and payroll folks."
The results of the midterm elections add still more uncertainty, with universal health care at least being discussed.
"Some states have talked about a single-payer program, which would literally turn the industry upside down," De La Rosa says. "A single-player program would eliminate insurance carrier competition, as well as the need for brokers as we see it today. It would also remove the freedom of choice from every citizen, which is a big part of the United States of America. This continues to be a topic of discussion for states; however, it also is a non-action topic."
Finally, a new Congress could also mean new strategies to rein in health care costs.
"The most concerning development is definitely the elimination of mandatory health coverage," De La Rosa says, "as well as the fact that health care costs continue to rise from a pharmaceutical aspect, which is a very difficult area to control.
"We need to band together as a nation and control the costs of health care. This does not start with the insurance carriers or brokers. It should start with the area that is assessing and distributing the high costs, which in this case is the providers of care, such as hospitals, pharmaceutical companies, medical device distributors and patent companies."
Evolving relationships
Brokers must adjust not only to external change from regulators and legislators, but also internal change in an evolving industry.
"The benefits broker is quite different from two, five or 10 years ago," De La Rosa says. "Because of the limited number of insurance markets, negotiating on behalf of the client is more difficult.
"With the introduction of technology by way of benefits administration and online enrollment with electronic data interchange feeds to the carriers, brokers are not only expected to know all of the various systems available to the client, we are also expected to either cover or share the cost with the client. Since our fees and commissions haven't changed much to account for these added costs, it's definitely taking a hit on the overall revenue and profitability of a client."
Successful brokers are adding value to clients by taking on a more consultative role.
"I believe more of the industry is aware they have to educate themselves and change from selling the same products in the future if they are to survive," said Chris Yarn, managing partner at Walk OnClinic in Winter Park, Florida. "A lot of brokers have decided to become advisors or supply chain consultants instead of just selling insurance products. This has been a huge market shift."
Rider agrees, adding, "Carriers in our market are providing less service to our employer groups, so brokers have had to adapt their models to pick up the additional services. For brokers, this is an opportunity. We are also seeing a lot of providers join a local system and the expansion of micro-hospitals in our market."
Yarn cautions that brokers who fail to address the growing popularity of direct-contract health care risk being left behind. "The most productive development I have seen is large employers vocally shouting to the world and national presses that they will directly contract with hospital systems, build their own health care programs and blow up the system on their own if they have to," he says. "My biggest concern is that many agents are not aware of this market shift and are going to lose a lot of their commissions and revenues if they do not adapt."
De La Rosa sees the same trend on the West Coast."Carrier choices continue to dwindle," she says. "We're seeing many providers band together to provide their own health plans, while employer costs continue to skyrocket because of the costs of health care and pharmaceutical benefits."
Rider points to three additional challenges for brokers in today's environment: Enhancing product offerings through voluntary benefits; improving employee education; and recruiting top talent when the unemployment rate is historically low. At the same time, however, innovation and technology promise new opportunities, such as the expansion of mental health benefits with focuses on opioid addiction, depression and anxiety.
"We are hoping that there will be enough prescribing providers to accommodate the need as the negative stigma of mental health is reduced," Rider says. "Many employee assistance programs and telemedicine options now include limited mental health services."
However, even with challenges this year and uncertainty on the horizon, few brokers would trade their 2018 results for the slumping business and double-digit premium hikes seen in recent years. Those who learn the lessons of the last year and adjust their strategies accordingly should be well positioned for continued success in 2019.
"If the entire industry can reposition itself in transparency and problem-solving," Yarns says, "even at the risk of some major short-term losses, they will be able to take the long view and compete with all the innovation that is coming from the tech giants."
What else can brokers expect in 2019?