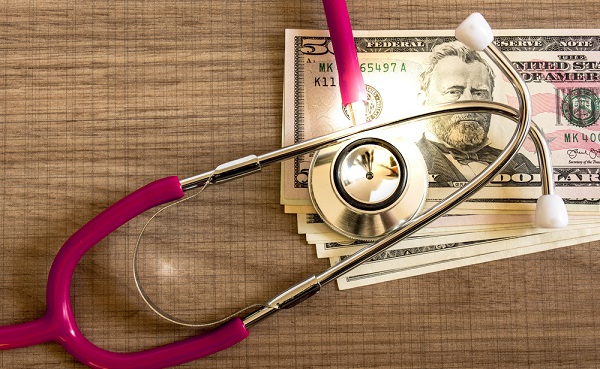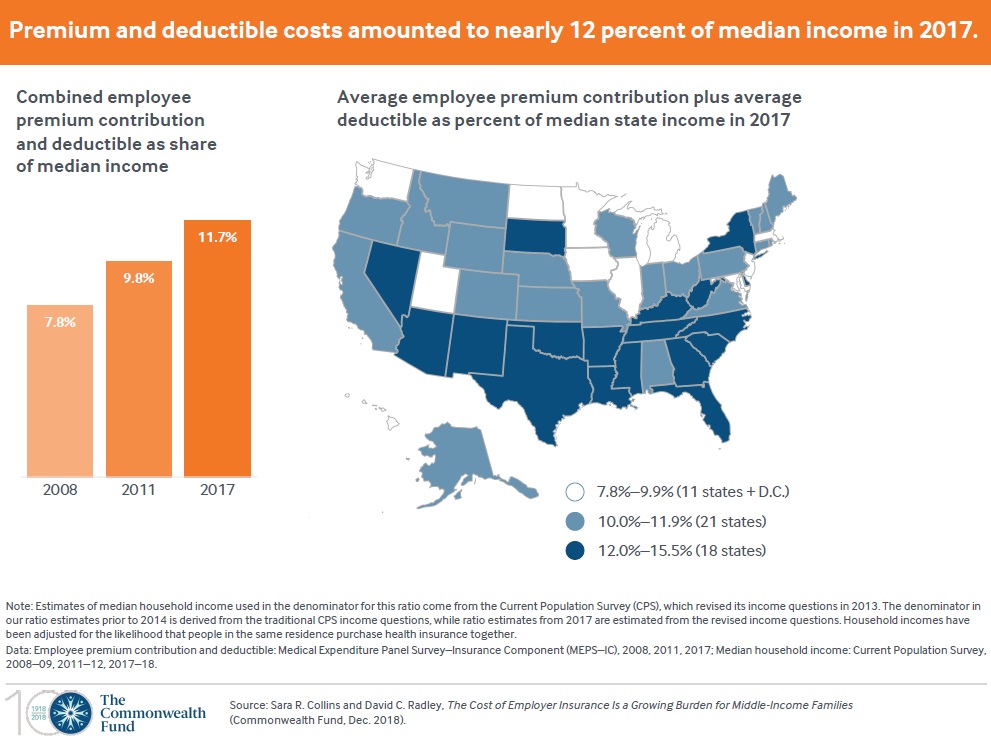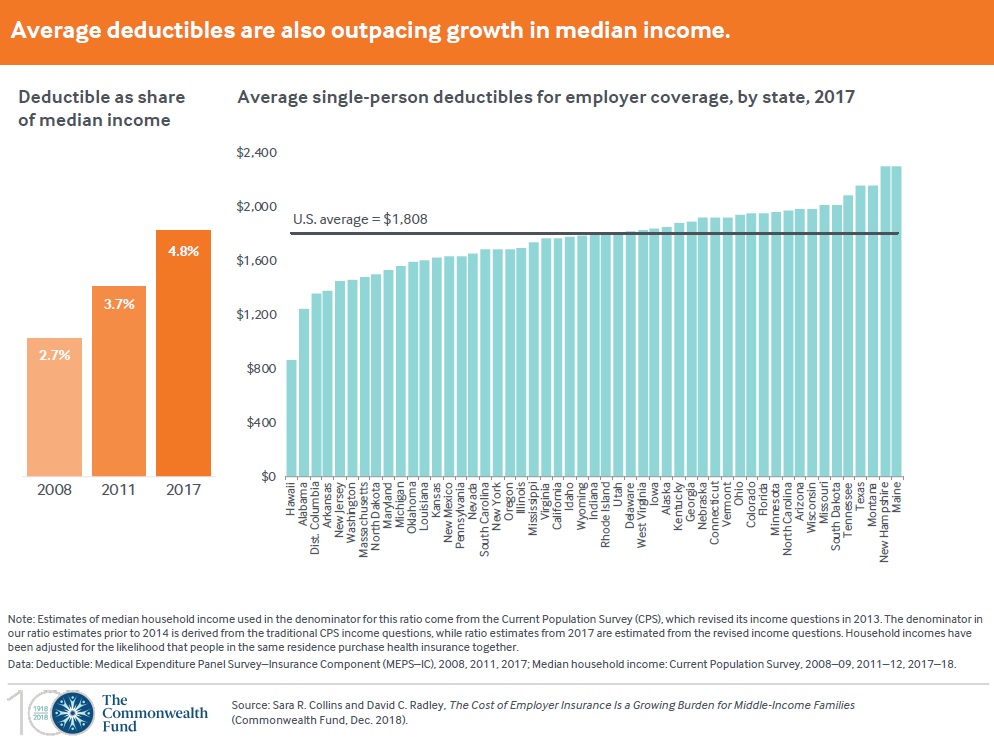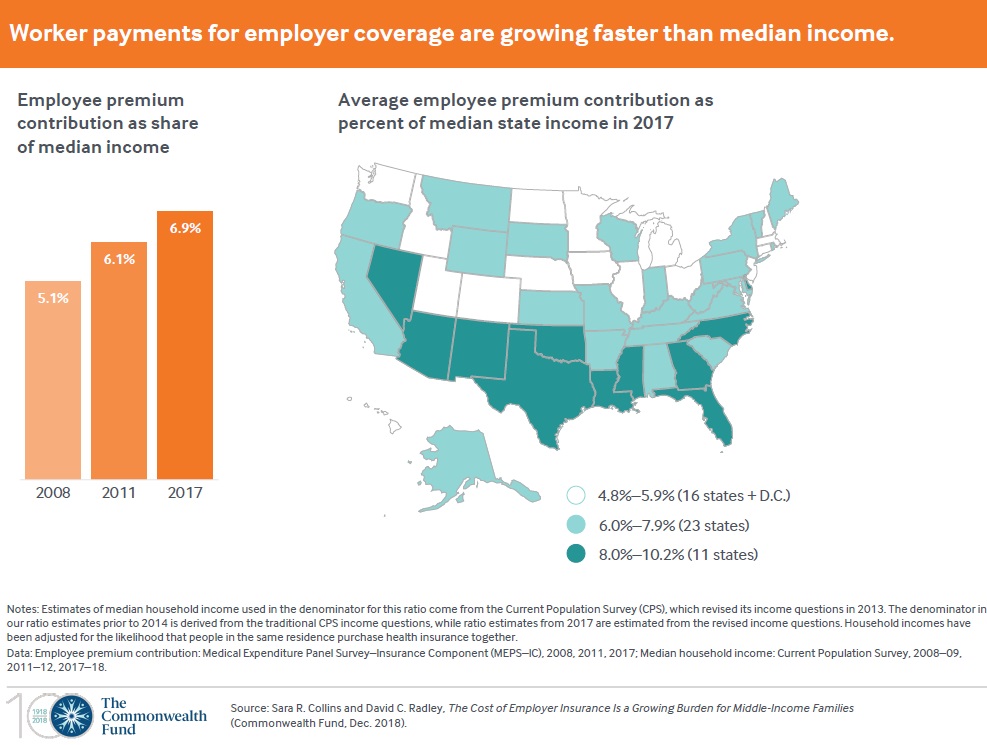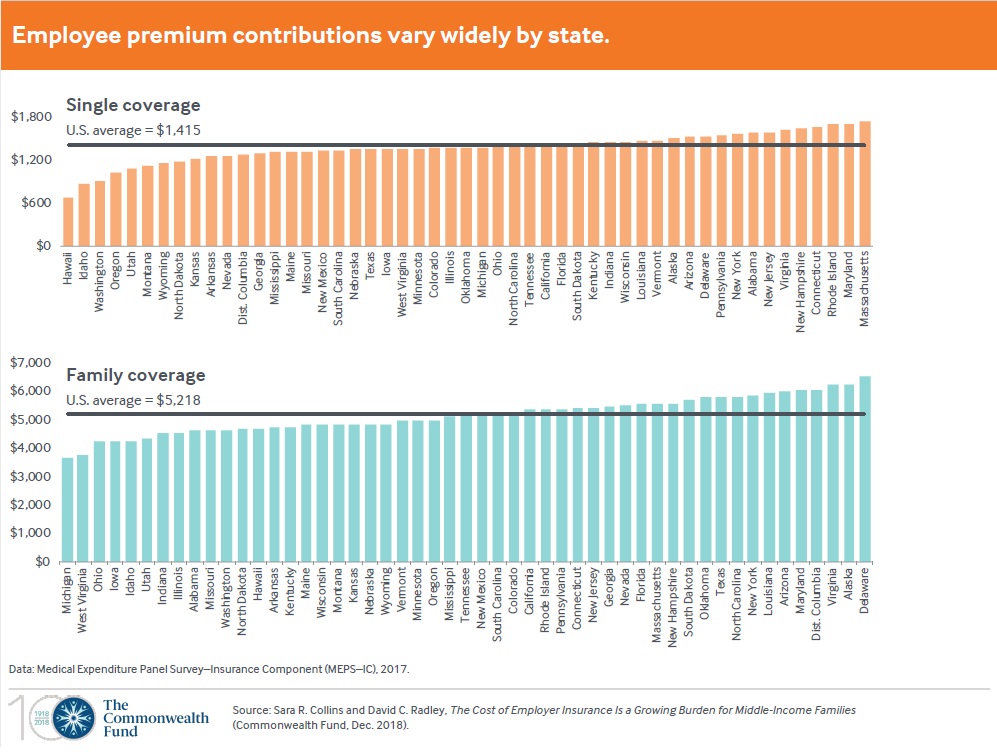 Advertisement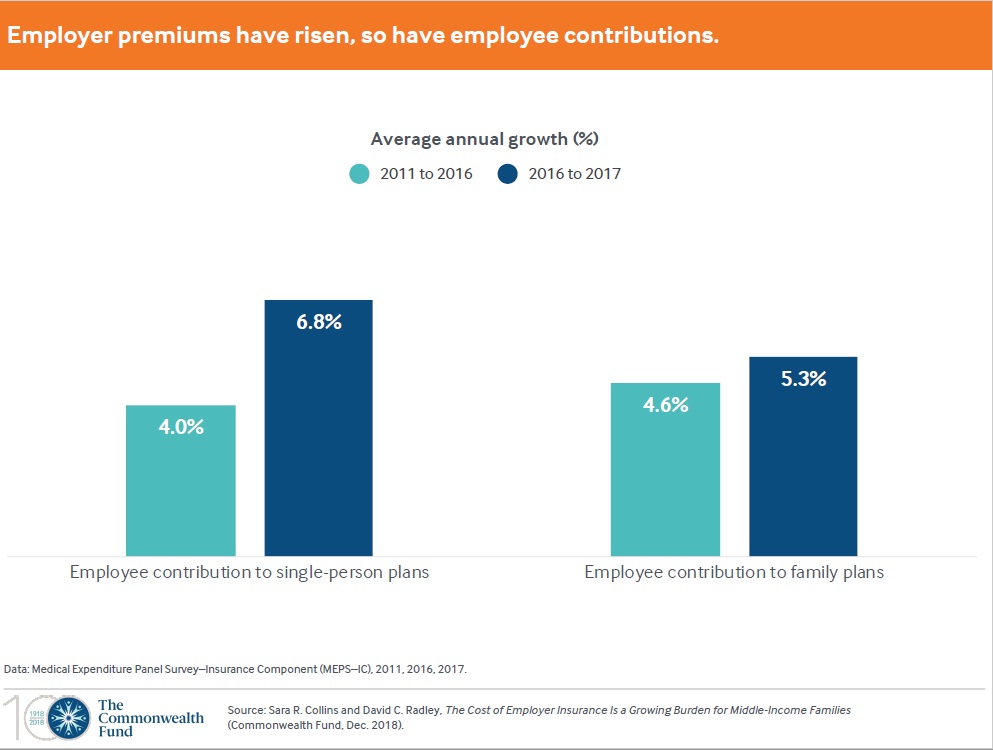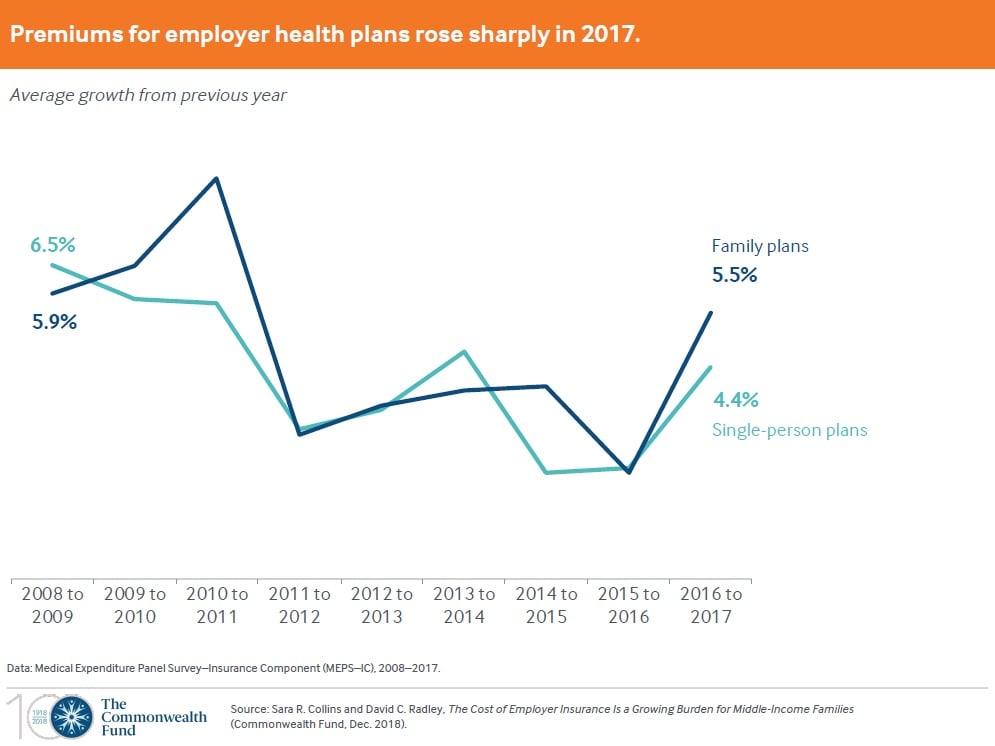 The cost of employer-sponsored health plans rose significantly in 2017, a new analysis shows.
The study by the Commonwealth Foundation finds that premiums rose by an average of 5.5 percent for individual plans and 4.4 percent for family plans between 2016 and 2017. That amounts to the largest increase for individual plans in three years and the largest for families in six years.
The amount that employees contribute to their premiums rose even faster. It increased by 6.8 percent for individuals and 5.3 percent for families. The average employee pays $1,415 a year for an individual plan or $5,218 a year for a family plan.
Related: 10 states where insurance premiums have increased the most
There are big differences between states. Hawaiians, on average, only pay $675 a year for individual plans, while employees in Massachusetts pay an average of $1,747. For family coverage, Michigan is the cheapest, with employees contributing an average of $3,646, compared to $6,533 in Delaware, the most expensive state for family plans.
The rise in health care costs have clearly exceeded the rise in wages over the past decade. The average employee premium contribution is now 6.9 percent of the median income, up from 5.1 percent in 2008.
The trend toward high-deductible plans and higher out-of-pocket costs for employees has continued. The median deductible is now $1,808, or 4.8 percent of the median income. That's up from 2.7 percent of the median income in 2008 and 3.7 percent in 2011.
That means that the median employee who hits their deductible in a year will spend roughly 12 percent of their income on health care.
Similar to premiums, there were large differences in deductibles between states, from a low of $863 in Hawaii to a high of $2,300 in Maine and New Hampshire.
The increased insurance costs, the study concludes, are mostly driven simply by the growth in the cost of health care.
Read more: