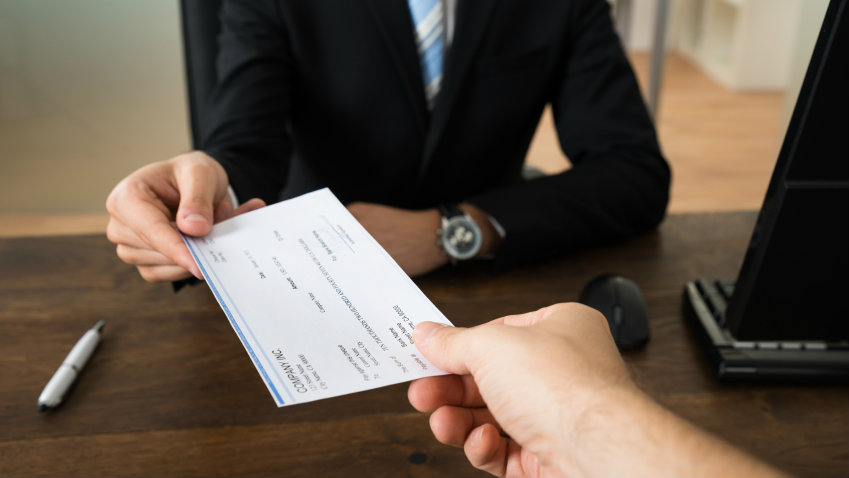 Everyone has high hopes for what the new year will bring. Regardless of a client or employee's generation, everyone is susceptible to an accident or a prolonged health condition. If someone is diagnosed with an illness or injury, becomes disabled, or requires a leave of absence to care for a relative, it is important for their income to be protected to sustain their current lifestyle.
The three most prominent generations in the workforce — baby boomers, Gen Xers and millennials —share a rising tide of financial concerns. A combined total of 71 percent of employees worry about lost wages if they can't work. And 52 percent are concerned about support if they become disabled, according to a proprietary employee benefits research study by The Standard. But each generation has different interests and values, influenced by economic currents from when they came of age.
Having insight into what motivates people can help you better start the conversation about the need for disability insurance, which can provide clients with crucial income protection, which can go a long way to prepare them and their financial plan for the upcoming year.
Preparing for milestones
Understanding someone's values and the potential milestones they will achieve in the future can affect how you discuss income protection and the need for disability insurance. Whether the client or employee is starting a family, advancing in their career, saving for retirement or caring for aging loved ones, their values differ from generation to generation. Understanding what is meaningful to them can help protect what is important to them.
For example, someone might have a New Year's resolution that includes saving for an upcoming adventure or trip, while another is more concerned about providing for a growing family. As you prepare to discuss financial plans, think about what life events each generation might be facing in the upcoming year.
Millennials, ages 23-40
With many millennials now in their mid-to-late 20s and early 30s, this generation is starting to dream big and plan for their future. Whether advancing in their career, purchasing a home, traveling abroad or starting a family, millennials are now more stable and value their ability to reach their goals.
As millennials find their footing in adulthood, many start to make financial goals. What better way to start the new year than protecting one's income? These aspirations present you with an opportunity to as disability policies can help millennials ensure their hard-earned income is protected.
With these milestones in mind, here are some questions to start the conversation about income protection with your clients:
Is being able to live and travel the way you want important to you?
Would you feel more secure if you had a plan to protect your income?
Are you looking to make a financial resolution in the new year?
Gen Xers, ages 41-53
Gen Xers often feel like the middle child. They are no longer just starting off in their career, and they aren't nearing retirement. However, clients in this generation are often in the prime earning stages of their career. Time away from their job could significantly impact their income and lifestyle, potentially having a negative effect on their ability to provide for their family.
With a family at home and aging parents, many Gen Xers value the idea of family caregiving benefits. Depending on the illness or length of recovery, clients may need to pause their careers to take care of ailing family members. Some disability policies provide caregiving benefits that can help Gen Xers take the time they need away from work, but still receive an income. Having income protection, should they need to take care of a loved one, provides them with peace of mind during an already stressful time.
Help Gen Xers understand what an important phase of life they are in. These questions will help you start the conversation about income protection with your clients, giving them the attention they deserve.
How would a loss of income impact your ability to provide for your family?
Have you started thinking about your financial plans for the new year?
Would you be able to take time off to care for someone in your family who is seriously ill?
Baby boomers, ages 54-72
As they approach their golden years, baby boomers are starting to think about what their life may look like in retirement. Their New Year's resolutions might include traveling or taking time to visit their grandchildren, so clients in this generation need to ensure that their income is protected and able to support this next phase of life. As baby boomers age, the likelihood that they could experience a disabling event often increases, making the case for income protection even more important.
While some baby boomers are looking forward to a relaxing retirement, others may be starting a small business or planning to take the trip of a lifetime. They value having the confidence to do what they want in retirement and are most concerned about having balance.
Baby boomers' final years of work can also come with a solid income protection plan. While coverage may only be available up until retirement age (approximately age 65), protecting their income before retirement is still a smart option. These questions can help start the conversation about protecting their income in light of their retirement goals.
Would you have to dip into your retirement assets if you couldn't work?
How would encroaching on your retirement savings change your long-term and retirement plans?
Are you able to achieve everything you want in retirement with your current income protection plan?
Helping clients feel secure in their future
Many clients, regardless of their age, haven't thought about how an injury or illness could impact their ability to earn a living. As they look toward the new year and start setting financial goals, incorporating income protection into their financial plan could help clients and employees feel more secure in their future. Even though they share a need for income protection, not everyone think the same way. Each person has their own hopes, desires and concerns. But understanding what drives them can help you prepare for the year ahead.
Jill Frohardt is a vice president of Individual Disability Insurance sales for The Standard. Jill is an experienced insurance wholesaler who enjoys working with distribution partners to expand their operations, create new markets and grow sales.