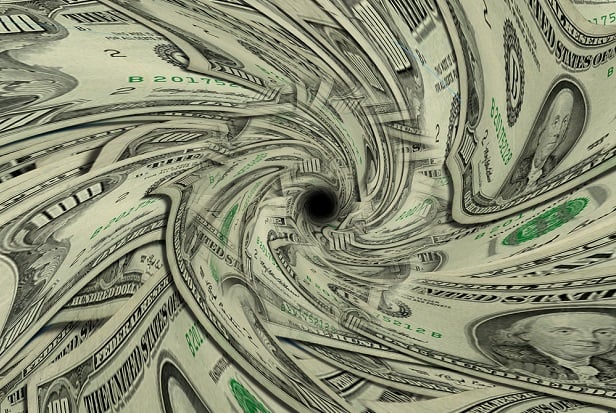 Although as of 2017, retirement plans and IRAs in the U.S. held nearly $17 trillion, a new Government Accounting Office report finds that in 2013, workers across several generations, aged 25 to 55, removed money from their retirement savings. How much? The GAO said "at least $69 billion (+/- $3.5 billion)."
Obviously, that's not good news for the retirement picture in the U.S. As a result, GAO was asked to research the number and amount of early withdrawals, and find out why people might be draining their retirement savings prior to retirement, as well as find ways to discourage them from doing so.
Some of the causes for early withdrawals from 401(k) plans, the report found, were hardship withdrawals, cashouts when leaving a job and unrepaid loan balances. Together those three reasons accounted for some $29.2 billion (+/- $2.8 billion).
Hardship withdrawals alone in 2013 made up about 0.5 percent (+/-0.06 percent) of the age group's total plan assets and about 8 percent (+/- 0.9 percent) of their contributions.
In some cases, plan rules worked against workers in requiring minimum withdrawals that were higher than they needed.
In others, transfer of balances to a new employer and/or immediate repayments of loans made it easier to cash out altogether than to transfer an account to a new job.
Some suggestions to mitigate these problems included the following:
allowing loans to roll over into an IRA
allowing IRA loans
making rollovers of 401(k)s easier
replacing hardship withdrawals with hardship loans
adding emergency savings features to 401(k)s
changing the age at which the 10 percent withdrawal penalty applies
While each of these has tradeoffs for workers, there are also potential issues for employers, such as higher costs for plan administration. Some of the solutions could require legislation to make them possible.
One other strategy that could help to identify how loan offsets from retirement plans are handled by employers and thus help to create strategies to avoid retirement funds losses is to be able to identify how plan loan features affect long-term retirement savings.
Currently the way such data is handled makes it impossible to identify specific effects and strategies to counteract them.