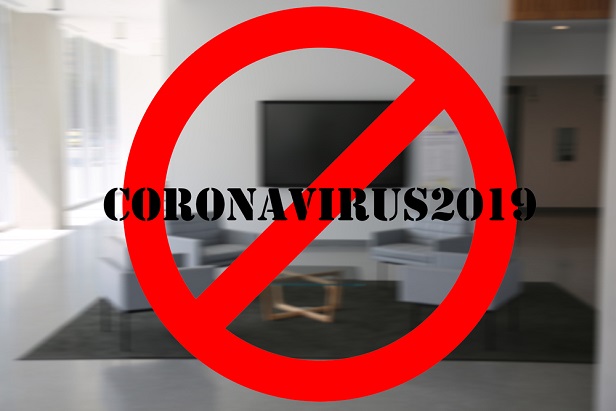 Everyone is scared about the coronavirus pandemic and its effects. It's the unknown, "What will happen next?" that worries clients. Advisors want to help ease client concerns about the coronavirus. I have the advantage of having many friends on the ground in China, who share data and fill me in anecdotally. I would like to share that information. (Note that statistics are changing daily. It is assumed that people are following recommended public health procedures for good hygiene.)
Useful facts about coronavirus
One of our friends shared the following link: Covoid-19 # Coronavirus DataPack, from the site informationisbeautiful.net. You will notice it's a collection of graphs. The site indicates the most recent update was Monday, March 16th. The charts that have been updated are tagged in yellow. Other data is historical, from collected data. The graphs are referenced with reliable sounding sources. In this article, I'm relating in text version, what I learned from the graphs.
Majority of infections are mild. 80.9% are like the flu, you stay at home. 13.8% are severe, requiring hospitalization and 4.7% are critical, needing intensive care. Source: China Center for Disease Control and Prevention (Statista) Study of 44,672 confirmed cases in Mainland China.
Worldwide, the bulk of people recover. 45.7% are currently ill, 50.7% recovered, 3.7% died. Source: Johns Hopkins University.
Who dies? Age 60+ thought to be currently the most at risk. The virus attacks the lungs. Poor lung health, high smoking added to the risk, based on data from Wuhan, China. These are the percentages of those infected who died: 14.8% were aged 80+, 8.0% were 70-79, 3.6% were aged 60-69. Aggregating the remaining numbers together, the death rate of those infected aged 0-59 was 2.3%. Source: China Center for Disease Control and Prevention (Statista) Study of 44,672 confirmed cases in Mainland China.
People with existing conditions are at higher risk. The China Center for Disease Control and Prevention, cited above also reported 10.5% of those infected who also had cardiovascular disease, 7.3% with diabetes, 6.3% with chronic respiratory disease, 6% with very high blood pressure and 5.6% with cancer have died.
What about people with no existing conditions who were infected? Only 0.9% died.
How deadly is it? The Centers for Disease Control, the World Health Organization and the New York Times contributed to an estimate. This showed a bracket over and below the 1% rate. It showed SARS, tuberculosis, MERS and other illnesses were far more deadly. Those illnesses with less risk of death included swine flu, seasonal flu and the common cold. They emphasized a range, not a data point, because all the facts aren't in yet.
How contagious is it? Same chart, same source. It looks like the average number of people that a person with the coronavirus might infect is 1.5 to 3.5 people. That's more than seasonal flu, in the range of the common cold and far below norovirus (around 8 people) or measles (about 9). The fatality rate is shown as 0.7 to 3.4%.
Mentions in the media. Google news is the source: HIV was mentioned 69.5 million times. SARS 66.3 million. MERS 33.1 million. COVID-19 Coronavirus has been mentioned 2.1 billion times.
The chart also addresses protective measures. Most are familiar. The object is to flatten the curve. Individuals should take precautions per the advice of the CDC, which includes the following and more:
Wash hands
Don't touch your face
If you are sick, stay home
Current numbers by country
The Chinese have a site called OneTube. It tracks data on two charts, Covid-19 China Update and Covid-19 Global Update. The sources include Baidu, Sina, iFeng, and China Government Data Centers. The data they show for China includes suspected cases, confirmed cases, recoveries and deaths. The global cases track confirmed cases, deaths and recoveries. The chart seems dynamic – on the morning of March 18th, the data was current as of March 18th.
China overall, by province and major city: China has had 81,202 confirmed cases. 69,735 have recovered (79%). 3,242 have died. Subtracting the last two numbers from the first, you conclude 13,171 people are still infected. In Hubei, the worst hit province, 84% have recovered. (56,886 divided by 67,800.) By contrast, in Shanghai, which had 361 cases, 90% (326) have recovered.
Global figures by country: Click "Global" next to the word "China." You will see as of 3/18/20 data, the rest of the world has 122,036 cases (and growing) with 12,933 recoveries so far. The data is organized by largest number of cases by country. Italy has 31,506 cases with 2,749 cures (8.7% so far). Iran has 17,361 cases with 5,349 cures (30.8%) Spain, 13,716 with 1,081 cures so far. (7.9%) Scrolling down further, the US has 6,484 cases with 48 recoveries so far. (0,74%) The "detail" link will show you data by US state or provinces in other countries. The chart also shows deaths.
Hopefully this information can help put the illness into perspective for you and your clients. The sites and data are frequently updated. It's far better than the sound bites we are getting on TV.
Editor's note: We also suggest the Centers for Disease Control and Prevention site for more information, as well as Johns Hopkins University's School of Public Health's COVID-19 site with its interactive map.

Bryce Sanders is president of Perceptive Business Solutions Inc. He provides HNW client acquisition training for the financial services industry. His book, "Captivating the Wealthy Investor" can be found on Amazon.
READ MORE: