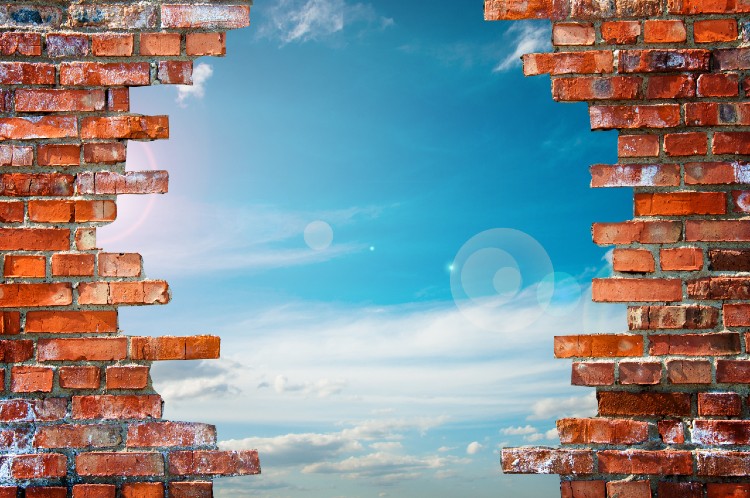 This article examines pharmacy benefit manager (PBM) "rebate walls" and the impact on the United States drug supply chain. The Federal Trade Commission head, Commissioner Rohit Chopra, recently issued a report on PBM rebate walls, and this can be seen as a pivotal industry moment. Federal agencies and plan sponsors—the clients of PBMs—are beginning to explore perverse PBM incentives and are waking up to abusive PBM practices. One of the Commissioner's important is that "PBMs are incentivized to select higher list price drugs instead of lower list price drugs for their formularies in order to collect a higher rebate… Because rebating practices from drug companies to PBMs can make it more difficult for new, lower-priced drugs to succeed in the market place, PBMs may actually be causing drug prices to increase, rather than decrease." This so called "rebate wall" is, among other things, driving up drug spending and hindering patients' access to their medications.
Indeed, gross-to-net bubble (i.e., difference in dollars between gross sales of brand name drugs' list prices and their net sales prices after deducting rebates and other discounts) climbed to $175 billion in 2019 and is estimated to exceed $187 billion.[2] The growing trend in the gross-to-net bubble is directly associated with the current structure of the pharmacy industry. More than 77% of prescription claims in the country are processed by the top three , which have strategically created a complex web of vertically integrated plan sponsors, rebate aggregators, specialty pharmacies, and provider services.
The PBM/insurance companies' vertical integration scenario provides an opportunity and incentivization for PBMs to create rebate arrangements that bring the most financial benefit to themselves, rather than benefiting plan sponsors, such as private plans and even Medicare and Medicaid Managed Care Organizations (MCOs). For example, Broward County (Florida) discovered that OptumRx was not accurately reporting manufacturer drug rebates and, in fact, contracted out its rebate duties to a rebate aggregator, which is a subsidiary of OptumRx's parent company, UnitedHealth Group. The rebate aggregator further sub-contracted with Express Scripts. OptumRx ultimately paid back $833,772 to Broward County, the plan sponsor.[3] Also, it is often the case that PBMs exclude prescription claims processed by their own or affiliated pharmacies (e.g., specialty pharmacies and mail-order pharmacies) from rebates. By doing so, rebates that could have been passed on to plan sponsors are staying within PBMs' vertically integrated network.
The "rebate wall" also correlates with the sharp increase in patients' out-of-pocket expense, negatively impacting patient care. It was reported that patients' out-of-pocket expense reached $53.7 billion in 2019. High out-of-pocket expenses discourage patients from adhering to their medication regimen. In fact, a study by Kaiser Family Foundation showed that "nearly 1 in 4 Americans who take prescription medications say it is difficult to afford them." Unfortunately, non-adherence leads to unfavorable patient health outcomes and increases health care costs. As noted above, PBMs are incentivized to place high-priced medications in the formulary, which in turn, yield higher rebates, even if there exist cheaper and therapeutically interchangeable alternatives. For instance, TRICARE's formulary managed by Express Scripts listed Yonsa, a brand-drug used to treat certain cancer, as a preferred-drug and listed a significantly cheaper generic alternative, Zytiga, as a no-preferred, and further required "step-therapy" before allowing patients to try Zytiga. In the end, plan sponsors need to carefully examine the contractual relationship with PBMs and also be aware of both the law and remedies to check abusive PBM practices.
Of course, 'Who is on the losing side when PBM companies consolidate into market-dominating giants and then collaborate with drug manufacturers to protect big-pharma profits, to the detriment of lower-cost competitive solutions?' was not easily answered by the FTC until now, as the agency has historically failed to scrutinize PBM and pharma deals. Yet, a new dawn has come: With the new administration arrives a novel approach to tackling the immense consolidation that has occurred in the multi-sided PBM marketplace and its interface with the pharma industry. Keep in mind, the underlying principle behind the PBM concept was originally meant to serve plan sponsors (and ultimately their covered patient lives) by more efficiently managing drug formulary and keeping down the ever-escalating prescription drug costs. In reality, however, the dominant PBMs often coopt big pharma's strategic rebates, designed to make competitive entry more difficult, if not impossible, for generic alternatives, and reap the resulting benefits for themselves, as opposed to passing them on to their customers, the plan sponsors.
In a refreshing change of tune, in the FTC's report, the federal antitrust watchdog summarizes the dangers as follows: "Rebates can become a 'trap' for payers and providers, causing them to make decisions about coverage and utilization for their beneficiaries due to the financial incentives created by the rebate structure. … In this way, some rebates can operate to increase overall drug spending. … In addition, rebate walls such as those described above may reduce incentives for biotechnology companies to develop new medicines and/or invest in biosimilars, harming competition and the quality of care available to patients."
Even more promising, Commissioner Chopra issued a separate personal statement, calling out his agency's prior inaction and the unfettered consolidation and market power of the "three main giants" of the PBM industry. Without hedging his bets, the Commissioner notes that, while PBMs are "supposed to exert their bargaining power on behalf of patients to get better prices on drugs," the industry "suffers from serious conflicts of interest and lack of transparency."
In short, the FTC has finally awakened to the anti-competitive nature of many PBM practices that have plagued the multi-faceted industry for many years. This means that the time to act is now for plan sponsors, independent pharmacies not affiliated with large PBMs, and competitive drug makers wishing to compete with Big Pharma in these difficult markets. The FTC and (at least some of) its commissioner have now shown a willingness to listen to antitrust complaints about PBM misbehavior, and their Washington, D.C. office doors are open to all industry players who have valuable information to bring to the enforcers' attention.