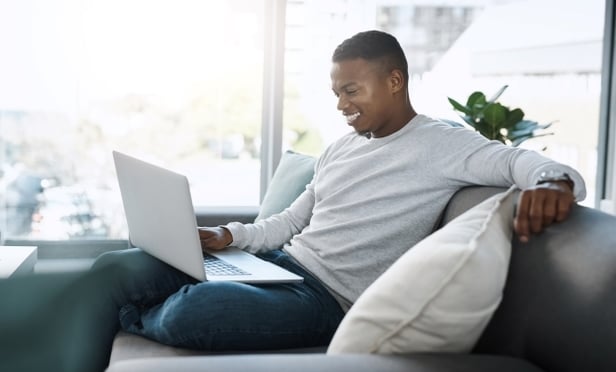 Life can often feel like a never-ending race, demanding your attention and leaving you feeling overwhelmed. Between work, family, social life and personal responsibilities, it's easy to lose track of time and struggle to find moments of peace and simplicity.
But what if we told you that simplicity is possible, even amidst the craziness of life? By taking simple steps to manage your time, you could significantly reduce stress.
7 tips to help simplify your work and life
There are several easy-to-understand time management techniques that show how simplicity works and can help employees balance out their work and personal time. Here are seven tips that can help simplify life:
1. Prioritize Your Tasks
Take a few minutes at the beginning of each day to list out the most important tasks you need to complete. Prioritizing your tasks will help you focus on what needs to be done first.
2. Set Specific Goals
Setting specific goals will help you stay focused and motivated throughout the day. Make sure your goals are realistic so you can track your progress and stay on task.
3. Use a Calendar
A calendar is an essential tool for managing your time effectively. Whether you prefer paper or digital, make sure to schedule your tasks and appointments to avoid overbooking.
4. Eliminate Distractions
Distractions can be a major time-waster, especially in today's digital age. Try to eliminate distractions by turning off notifications on your phone or computer, closing unnecessary tabs or finding a quiet place to work.
5. Take Breaks
Taking regular breaks can help you stay focused and avoid burnout. Try to take short breaks every hour or so and use the time to stretch, take a walk or do something else you enjoy
6. Delegate Tasks
Delegating tasks to others can free up your time and help you focus on more important activities. Make sure to assign tasks to those capable of completing them and provide clear instructions to avoid confusion or delays
7. Say No
Learning to say no can be challenging, especially for those with a fear of missing out (FOMO), but it's essential for managing your time effectively. If you're already overwhelmed or don't have the time to take on a new task, don't be afraid to politely say no.
Why simplifying your time is important
Simplicity in your time commitments is so crucial because it helps you put into perspective the aspects that are truly important to you. At Clarity Benefit Solutions, we champion simplicity in everything we do. That's why we're celebrating National Simplicity Day on July 12, 2023.
By taking simple steps to manage your time, you can reduce stress, improve your focus and enjoy a more fulfilling life.
Visit nationalsimplicityday.com to see how you can participate. You may even be able to win a special prize that can help you bring simplicity to your life.
Want to find innovative ways to optimize time spent managing your employee benefits program? Contact Clarity Benefit Solutions to see all of our time-saving and frustration-reducing solutions.