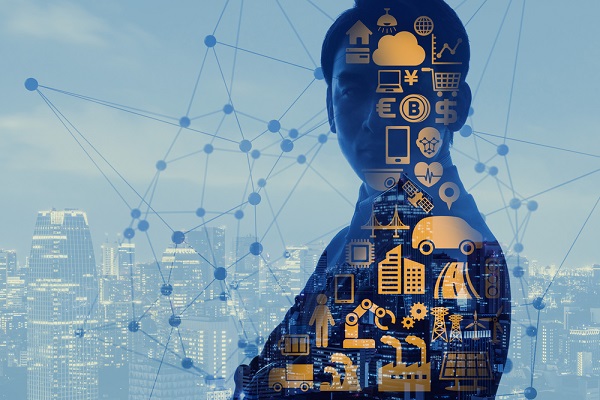 This is the time of year when everyone–including employers and employees–is looking ahead to the year to come and wondering how to make the most of it. Glassdoor's chief economist Dr. Andrew Chamberlain gives his take of what will likely impact job growth across industries in his report, "What's Ahead for Jobs? Five Disruptions to Watch in 2018."
Here's a look at what to expect in 2018:
1. Bracing for AI in HR and Finance
Two industries "particularly ripe" for disruption from artificial intelligence are talent acquisition and finance, Chamberlain writes.
"AI is taking over low-value aspects of many HR jobs, allowing professionals to focus on higher-value uses of their time," he writes. "AI tools have the potential to help companies identify hard-to-find candidates at scale, correct subtle gender and other biases in hiring, and provide powerful and scalable solutions to the growing problem of 'resume overload' facing HR teams."
In the finance world, many established roles in finance will be continue to be "upended," as companies increase their reliance on AI in portfolio management, credit analysis, and risk management, Chamberlain writes.
2. Bringing transparency to the application process
Chamberlain and his Glassdoor colleagues expect more employers next year will start embracing transparency in job application processes, partly as a way to differentiate themselves as the War for Talent accelerates.
"After all, the technical infrastructure to allow 'package-tracking'-style updates on job applications has been in place for many years at most large employers — it's just a matter of repackaging data from existing applicant tracking software and opening it up to job seekers," Chamberlain writes.
3. Tapping employee passion through role experimentation
In 2018, Glassdoor experts expect more employers will start embracing formal "role experimentation" programs to help facilitate more lateral job changes.
"By establishing clearer pathways for internal job moves, companies have an opportunity to tap into the changing skills and passions of their workforce, help reduce turnover, and do a better job of matching proven talent with their most productive role inside an organization," Chamberlain writes.
4. Smoothing out bumps in mobile job search
Employers will improve job candidates' experiences in mobile apps by addressing complicated online forms, clunky drop down menus, hard-to-upload resumes, unnecessary passwords and required fields, and forms that often ask for duplicate information that already appears on resumes.
"A huge fraction of the matching of people and jobs that drives the U.S. labor market is moving toward mobile," Chamberlain writes. "That market today is finally mature enough to make it profitable for more companies to finally invest in fixing broken mobile job application processes. We expect to finally see that happening on a larger scale in 2018 and beyond."
5. The changing face of job creation
One sector casting a shadow others in terms of likely job growth: health care, according to the Bureau of Labor Statistics, Of the 15 roles projected to add the most jobs in the next decade, four are in health care.
"The reason? Demographics," Chamberlain writes. "Baby Boomers are reaching retirement age. As they do, they're spending heavily on health care to improve their quality of life. For employers, this means filling health care roles is likely to remain a challenge in 2018, thanks to rising demand throughout the nation. And for job seekers, this trend means any investments in health-related skills are likely to pay off in their career for decades to come."