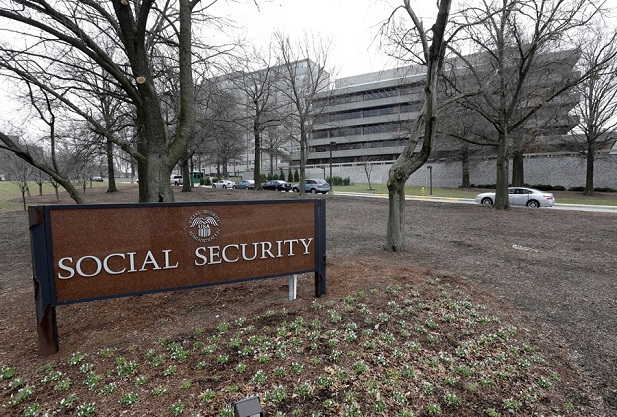 It's not just bars, restaurants and shops that are shutting down because of the coronavirus — Social Security offices are closing too.
For those who need help with benefits, it's not just a matter of going to the local office and hanging out till your turn comes; Social Security has joined other government offices in shutting its doors to the public. The New York Times reports that the pandemic has shuttered the SSA's 1,200-office field network, along with offices that hear disability insurance appeals.
So if you need help, what are you supposed to do? According to the report, people can still access assistance by calling the SSA's toll-free line, (800) 772-1213, or accessing its website. Most employees are working from home, so it's not as if no one will respond to a request for help. In fact, most routine services, such as helping with benefit claims, checking the status of an application or appeal or requesting a replacement Social Security card, will be done via requests on the agency's toll-free line or via the website.
Payments to more than 69 million Social Security beneficiaries are not affected, the report adds.
It might still be possible to access field office assistance in exceptional cases—such as reinstatement of benefits in dire circumstances; assistance to people with severe disabilities, blindness or terminal illnesses; and people in dire need of eligibility decisions for Supplemental Security Income or Medicaid eligibility related to work status. Anyone needing help with any of these has to call in advance.
Social Security offices have become notorious for crowding and long waits in the wake of budget cuts and closure of some regional offices. Holding a large and often physically challenged group of seniors in tight quarters would be a recipe for disaster, considering the contagion abilities of Covid-19 and its exceptionally high death toll among those over 60, so the agency abruptly made the call to shutter its field offices on Monday afternoon.
To get help despite office closures, the report says, seniors can find the closest office using an office locator tool on the Social Security website, where the agency is also providing updates and information on services. In addition, anyone who already has a scheduled office appointment or disability appeal will be contacted by Social Security to reschedule or to deal with the issue via phone.
While some of the numbers making these calls may show up as private numbers, the agency cautions that some SSA employees don't have government-issued phones—but also warns that the agency will never ask for payments or credit card information or tell a person that their Social Security number has been suspended.
READ MORE: