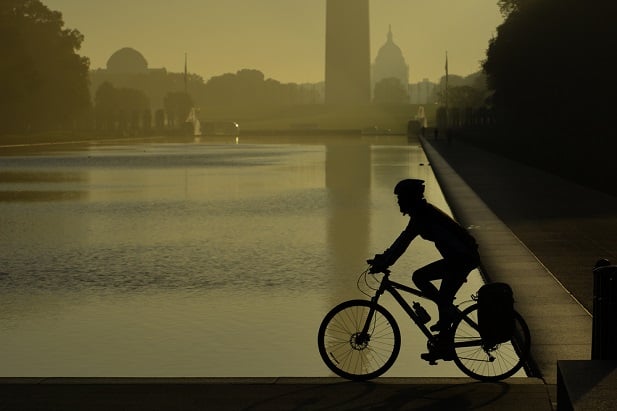 The $1 trillion coronavirus stimulus package being advanced by Senate Republicans includes relief for retirement account holders. Savers would be able to make a hardship "coronavirus distribution" of up to $100,000 from 401(k)s or IRAs, and would have three years to pay the loan back. The bill would waive the 10 percent penalty for the early withdrawals.
To qualify, the distributions would have to be made from time of enactment of the Coronavirus Aid, Relief, and Economic Security, or CARES Act, and December 31, 2020.
Those diagnosed with the virus, or who have a spouse or dependent diagnosed, would be eligible. So will anyone that is experiencing "adverse financial consequences" for being quarantined, furloughed, laid off, having had work hours reduced, or who is unable to work because of a lack of child care. Business owners that have had to shutter their doors, or reduce operation hours, will also be eligible.
Plan loan limit doubled to $100,000
The bill also doubles the allowable standard retirement plan loan limit from $50,000 to $100,000. Those that have outstanding loans that are due between the CARE Act's implementation and the end of the year can delay those repayments for up to one year.
Sponsors can amend their plan documents as soon as the bill is passed, and have until the end of the year to do so. Plans that don't allow loans or hardship withdrawals will also be able to amend their plans.
Tax day pushed off, student loan payments delayed
The CARE Act allows tax filers the option to delay filing until July 15.
Workers with federally backed student loans will be able to delay payments, without interest accrual, for three months. The Secretary of the Treasury has flexibility to extend the grace period for another three months.
Retirement industry advocates, including the American Retirement Association, and individual service providers, lobbied Treasury and lawmakers to make the changes.
"We appreciate the fast action and on-going partnership of policymakers to advance and protect the cause of retirement investors," said Ed Murphy, president and CEO of Empower Retirement, in a statement.
"Empower believes that during times of hardship the public and private sectors should continue their longstanding collaboration and make every accommodation to help support the financial needs of individuals. The COVID-19 outbreak presents significant challenges that we should face head-on with effective policy solutions. It is important that as the situation develops we consider what other measures may be necessary," added Murphy.
READ MORE: