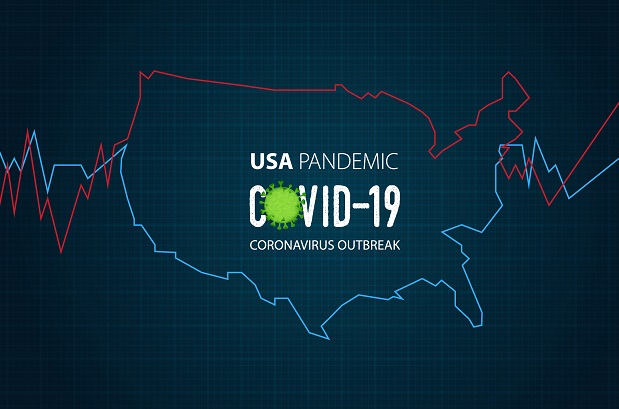 The Department of Justice will be going after anyone who deliberately tries to spread COVID-19 to others, and will bring them up on federal terrorism charges.
So says a memo from the DOJ, according to a report in The Hill that also highlights the fact that hoarders and price gougers could also be prosecuted.
The Hill report said that while it wasn't clear whether any such intentional exposures or threats have already occurred, at the beginning of the week Attorney General Bill Barr had also made the pronouncement about hoarders and price gougers.
However, according to a Politico report, Barr and Deputy Attorney General Jeffrey Rosen said in memos on Tuesday that the Department of Health and Human Services had not yet specified which health-related products would be covered for prosecution purposes.
In addition, a task force has already been formed to pursue those who try to hoard or gouge on items needed to fight the virus. The task force, which is reported to be led by U.S. Attorney for New Jersey Craig Carpenito, involves a person from each U.S. attorney's office and other department units.
The word about the terrorism charges was contained in a DOJ memo sent by Rosen that went to department leaders, law enforcement agency chiefs and U.S. attorneys. In the memo, Rosen wrote in part, "Threats or attempts to use COVID-19 as a weapon against Americans will not be tolerated."
He also wrote, "Because Coronavirus appears to meet the statutory definition of a 'biological agent'… such acts potentially could implicate the Nation's terrorism-related statutes."
READ MORE: