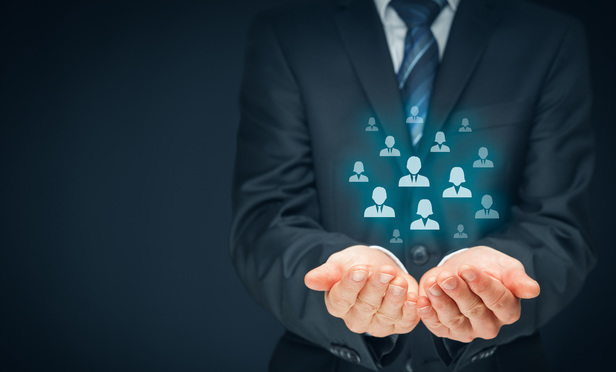 Just one month ago, all was normal. Stores were open, workers were at their jobsites, commerce was humming—and, as always happens in ordinary times, employees were lodging complaints about perceived discriminatory, improper, and illegal conduct by their employers. The EEOC, the SEC, and all the other usual authorities were receiving and processing employee petitions in due course.
Then, with COVID-19, the novel coronavirus, the world changed. Quarantining went into effect, businesses closed, commerce ground to a halt, and economic downturn descended fiercer than was feared. A record 6.6 million laid-off Americans filed for unemployment benefits the last full week of March—approximately ten times the prior weekly record. The week after that, another 6.6 million laid-off employees filed for unemployment.
Related: 6 categories of employment lawsuits to expect in the wake of COVID-19
The economic crisis unleashed by efforts to mitigate COVID-19's spread has caused incalculable hardship, not least by the millions of layoffs each week. As employment lawyers, we write to discuss, and to offer advice with respect to, one attendant issue. That is, some of the employees who will be terminated will still have pending complaints with the EEOC, the SEC, and other authorities at the time of the layoffs—and some of them will suspect that they were terminated not merely for economic reasons, but also for retaliatory ones.
As the fog of COVID-19 lifts, normalcy returns, and the courts reopen—brace yourselves for the coming retaliatory termination claims.
Of course, an employer's termination of an employee in retaliation for the employee's filing of a protected complaint with a relevant authority is prohibited by a host of federal, state, and local laws—and this is true even in the context of wider layoffs necessitated by economic circumstances. That is, "[a]n employee may concede the business necessity of a large-scale layoff while maintaining a claim that the decision to include her, in particular, in the laid-off group was premised on unlawful grounds." Morris v. ADC Telecommunications, No. EP-09-CV-242-KC, 2010 WL 3211166, at *5 (W.D. Tex. Aug. 10, 2010). Even so, proving that an employer chose to terminate a particular employee for retaliatory reasons, and not merely economic ones, is difficult and rarely successful in the context of wider layoffs.
Under multiple statutes, courts often assess retaliation claims through the analytical framework set forth by the Supreme Court in McDonnell Douglas v. Green, 411 U.S. 792 (1973). First, the employee must set forth "prima facie" evidence that his employer has retaliated against him for protected activity. That the employee engaged in protected activity and was subsequently terminated clearly suffices. If the employee establishes such a prima facie case, it becomes the employer's burden to put forth a legitimate, nonretaliatory explanation for the termination. That the employee was terminated for economic reasons clearly suffices. It then falls to the employee to rebut the employer's explanation and demonstrate that the termination actually based on a retaliatory motive, and not merely an economic one.
It is at this third step where employees usually fail. Once the employer has established that it laid off multiple employees—surely not all of whom had pending complaints with the relevant authorities—it is often difficult, if not impossible, to muster evidence that the plaintiff was terminated not merely for reasons of economic necessity, but rather because of the employee's protected activity.
Take, for example, Johnson v. TCB Const. Co., 334 F. App'x 666 (5th Cir. 2009). The plaintiff in that case, an African-American construction worker, filed an EEOC charge against his employer, a construction firm in southern Mississippi, claiming that the company paid him less than other employees on account of his race and also subjected him to a racially hostile work environment. Less than two months later, the employer terminated him, which, in federal court, he claimed was in retaliation for his EEOC complaint.
The employer defended the termination as part of a broader series of layoffs, including three employees in total, necessitated by cyclical economic factors in the construction business. The court sided with the employer and granted it summary judgment, concluding that the plaintiff had no evidence to rebut the employer's "legitimate, nonretaliatory explanation." Id. at 672. After all—it was objective and indisputable fact that the employer had indeed fired two employees who had not filed EEOC complaints, lending to an inference of legitimacy.
The case law abounds with similar failed attempts to establish retaliation in the context of multiple-employee layoffs. See, e.g., Jordan v. Turner Indus. Grp., 642 F. App'x 420, 422 (5th Cir. 2016); St. George v. Pexco, No. CV-10-3076-LRS, 2011 WL 5878372, at *5 (E.D. Wash. Nov. 23, 2011), aff'd, 496 F. App'x 754 (9th Cir. 2012).
Thus, terminated employees will face high hurdles in litigating the coming retaliation claims. Nonetheless, the claims are potentially viable, and there are ways to better assert or defend them. As attorneys who represent both employees and employers, we end this article with advice for both sides.
First, for employees who still have their jobs but suspect retaliation for their past protected conduct may be afoot:
Take extra precautions to eliminate any possible justification for termination. Whatever the employee's duties may be in the present circumstances, while working from home or operating under diminished capacity, or whatever the case may be, if the employee is able to do so, it would be advisable to give 110 percent.
To the extent that employees may still access documents from their workplace in their present circumstances, they should save any records that may be relevant to an eventual claim, such as performance reviews, email correspondence with supervisors or coworkers, etc.
Even when working from home, keep in touch with coworkers to maintain avenues for information sharing. If terminated, it will be important to have comparative data about the employees who were laid off and those who were not.
Now, for employers facing tough decisions, and for whom defense costs are the last thing they need right now:
Ensure that employees are selected for termination based on objective and articulable criteria. Employers should aim to be able to show not only that layoffs were economically necessary, but also that a particular employee was selected for inclusion in the laid-off group for legitimate reasons unrelated to any protected activity by the employee.
Ensure that there is no disparate treatment among the employees subject to layoffs. Any terminated employees with pending complaints should be treated in the same manner, and provided the same communications, as terminated employees who had not engaged in any protected activity.
Starting at the earliest feasible time, consult and coordinate with counsel to ensure that sensitive communications are covered by the attorney-client privilege and, in the event of litigation, protected from discovery.
We will get through this—hopefully, with our jobs intact. But in the meanwhile, employees and employers alike should be mindful of how to position themselves with respect to anticipated claims. The courts, after all, will open again.
Milton L. Williams is a partner at Walden Macht & Haran. He served as an Assistant U.S. Attorney (SDNY), an Assistant District Attorney (Manhattan DA's Office), and as the co-chair of the Moreland Commission to Investigate Public Corruption. Derek Borchardt is an associate at the firm.
Read more: