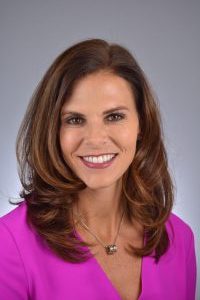 In today's evolving benefits environment, helping clients identify and evaluate the right technology solutions is an opportunity for brokers to stand out from their competition. The good news is, says Aflac's Jen Daniel, brokers have access to a range of expert resources to help them make insurtech recommendations with confidence.
From remote working to online shopping and almost every task in between, the pandemic accelerated technology adoption and comfort levels. The employee benefits industry is no exception, says Jen Daniel, VP of Premier Technology Relationships for Aflac.
"Insurtech companies are advancing more rapidly because they've been pushed by the pandemic, and employers are looking for technology to take over tasks HR people were doing manually before," Daniel explains. "That creates an opportunity for brokers to help employers maximize the technology they're using or bring new technology to the table."
Employers look to their broker as a trusted advisor for their benefits strategies and the technology that drives them. According to the 2020-2021 Aflac WorkForces Report, 70 percent of employers say their broker helps the company offer a better benefits package, and 76 percent say they get more for their money by working with a broker.
"The evolution of the insurtech space offers an excellent opportunity for brokers to come in and provide guidance to help employers evaluate solutions," Daniel points out. "By keeping a pulse on the changing technologies, brokers have one more way to differentiate themselves and bring value to their clients."
Helping clients make a seamless technology leap
In today's remote and hybrid work environments, employers are seeking technology tools to gain efficiencies and improve the effectiveness of their programs. While Aflac's WorkForces Report revealed that 29 percent of businesses are still using paper enrollment forms, Daniel notes most employers say paper is the least effective enrollment method. Brokers are in a position to help employers make the technology leap forward.
Whether an employer is looking for a digital enrollment solution, benefit administration tools, or a human capital management platform, brokers don't have to be technology experts. They just need to understand the basics about the different types of solutions available and the questions to ask to uncover an employer's needs.
"There are a lot of resources available to support brokers," Daniel says. "For example, Aflac's Premier Technology team engages with brokers to help them understand what platforms can and can't do, and navigate the conversations with their clients. We're constantly looking at the insurtech industry, staying up to date on the trends, and looking at the new platforms and tools coming out. We share all of this with our broker partners so they can be a resource for their clients."
Engaging the experts at different platform vendors is another good way for brokers to build insurtech knowledge. Daniel recommends asking platform partners which carriers' products work best on their system. She says, "If the enrollment or benefit admin platform has preferred carrier relationships, those are definitely the ones you want to be recommending to your clients."