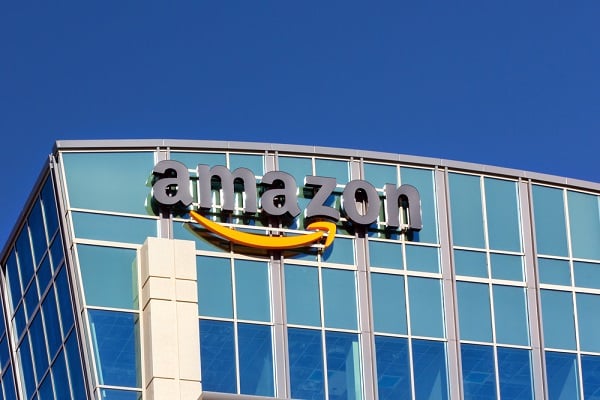 Securing the partnership of major insurance carriers would be a big step forward for Amazon Care as it seeks to expand. So far, however, it is struggling to get some of them on board, according to Business Insider.
Amazon Care works through a mobile app, allowing people to see a care team through video chats, text messaging and sometimes in person, including at home. The care teams can administer vaccines, do lab testing, write prescriptions and more. It started as a pilot for Amazon's employees in Washington, but this summer Amazon Care will expand its virtual services to the rest of Amazon's U.S. workforce of about 950,000 people.
Related: Take steps now to prepare for Amazon Care's national rollout
Amazon Care currently works with big companies that pay it directly, including Amazon itself, Precor and several others. It has approached Aetna, which is owned by CVS Health, and several regional insurers such as Premera Blue Cross to join its networks as a covered benefit. Doing so would allow insured people to use Amazon Care as they would any other in-network health care provider. It could introduce the service to millions of patients, depending on the agreement, and save Amazon Care from having to contract directly with multiple employers.
Companies typically pay a monthly fee for each employee to have access to Amazon Care. They also pay fees when workers use the service. Currently, Amazon Care charges patients a copay, and the pharmacies or labs it works with may bill insurance separately.
As a covered benefit, people could apply the cost of an Amazon Care visit to their deductibles and out-of-pocket maximum. Amazon self-insures its employee health plans but works with Aetna and Premera to administer plans and perform tasks such as setting up networks of providers and processing claims. Becoming a covered health-insurance benefit could make it simpler for large companies to work with Amazon Care. Plus, companies likely would pay for visits only when their workers use the service rather than paying a monthly fee.
But Amazon has run into problems in these conversations that are related to how it wants to be paid, several sources told Business Insider. In particular, Amazon initially approached the health plans seeking to set up value-based arrangements, which typically means that a health plan pays a provider based on how well they care for patients and whether they can lower the overall cost of medical care.
However, some of the health plans have asked for fee-for-service arrangements instead, in part because these insurers want to see for themselves whether Amazon really can lower costs.
Value-based arrangements also are much more complex than fee-for-service, which insurers are used to. Amazon Care doesn't yet have the infrastructure to handle fee-for-service billing — such as getting the appropriate medical claims to insurers — neatly inside the app. This may delay agreements with certain health plans.
Read more: