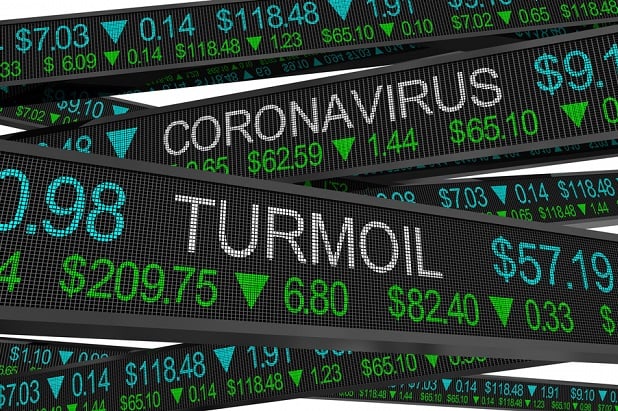 Anyone who has been contemplating retirement within the next year (and probably at least a couple of years beyond that) has no doubt been watching the global economy's coronavirus-caused gyrations in absolute horror, wondering when—or even if—they'll ever be able to retire.
One piece of advice from a recent Marketwatch report is short and to the point: "There's typically only one shot to retire correctly. Don't jump into the decision rashly," says Harbor Crest Wealth Advisors Founder Michael Hennessy. Other advisors in the report note the importance of having a financial plan that takes into account possible expenses, assets (including how one's portfolio is allocated), as well as debts carried into retirement. Overall, most seem to agree that although one "could" retire, it's more prudent to wait, if possible, until this time of uncertainty and turmoil ends.
Diving in to economic considerations, a Kiplinger interview with Mark Zandi, chief economist of Moody's Analytics, offers a number of factors to keep in mind as we go deeper into the coronavirus crisis and the ensuing economic downturn.
For the next year, Zandi says it's going to be a tough road, with GDP having already started what looks to be a plunge; already probably 2–3 percent for the first quarter alone, and a further drop of 18.7 percent expected in the second quarter. (No real surprise there after today's unemployment news, with 6.6 million new unemployment claims filed just last week alone.)
Zandi expects that while the virus won't be gone by Q3, it won't still be closing businesses, and people will start to go back to work, boosting the GDP by double digits, although the economy will still "be limping along" in Q4.
He says not to expect a real recovery unless and until a vaccine and/or cure that can tackle the coronavirus is found, as that will continue to bring uncertainty and weigh on travel, business and trade. Do expect further stimulus measures, perhaps by the fourth quarter, since the just-passed $2.2 trillion package was by no means enough. Also expect business failures.
Still, Zandi is optimistic about economic recovery once there's a way to fight the virus and says it won't take years to recover once that happens: "There will be pent-up demand, and interest rates will be low. Assuming the finance system is not taken out, we'll see a period of good strong growth in the second half of 2021 going into 2022––as long as the script for a vaccine holds true."
One big caveat for those saving in the hope of retirement, though, is the 0 percent interest rate, which Zandi expects to persist for some time—thus cutting any growth retirees might be hoping for.
READ MORE: