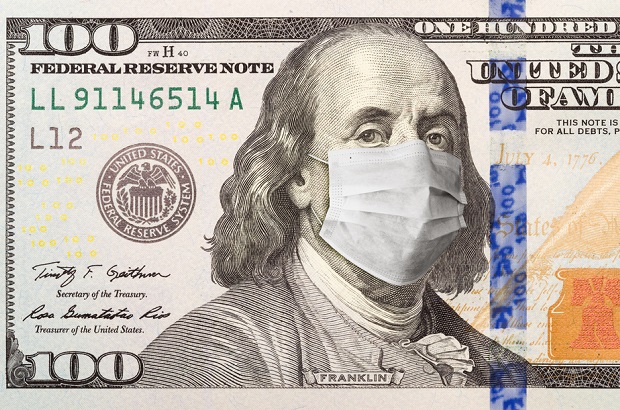 If you don't know a small business owner who feels like they were shut out of the first wave of relief under the Paycheck Protection Program, then you're living under a rock—or maybe just haven't left your house in weeks.
The first $349 billion tranche was exhausted in two weeks. The loans, issued through the Small Business Administration and facilitated by nearly 5,000 banks and credit unions across the country, are designed to keep small and midsized businesses from laying off their workforce.
That the funds were exhausted so quickly is perhaps one measure of the program's success. But immediately glitches were reported, and this week it was revealed that publicly owned firms Shake Shack, Ruth's Chris Steak House and others were able access loans through a loophole. Harvard and Stanford, with endowments of $41 billion and $28 billion respectively, also were able to access low interest rate loans.
The scale of the program and speed at which it was stood up left it prone to imperfections. In 2019, the SBA issued $28 billion in loans—in 14 days nearly 15 times that was issued through PPP.
Money was disbursed on a first-come first-served basis. Across the country, banks large and small were reportedly only issuing loans to applicants that had an existing business account or line of credit.
"From day one, we said the money was going to run out quickly," said Ed Barry, CEO of Capital Bank of Maryland. "We knew we needed a sense of urgency. There's a health care crisis in America—all we can do for that is follow social distancing guidelines. But the economic crisis that's unfolded is just as bad for the long-term health of the country."
On the latter, Barry said he and his team had an obligation to act. "We looked at it as we need to do our small part to help the country. That really motivated our team with an extreme sense of urgency."
Capital Bank has about $1.4 billion on its books. With a small brick-and-mortar footprint in the Washington D.C. area, the bank specializes in online lending. Prior to its official opening, Capital Bank designed a new online portal specifically for PPP applicants, and pushed out communications on the documents small businesses would need to qualify. They also proactively reached out to the SBA—they were an existing approved lender.
"I think a lot of banks took the approach of 'let's wait until everything is perfect'," said Barry. "The government was moving as fast as it can, but things were not perfect. We took the approach that we can't wait for a perfect program. So we designed a process to get money into small business owners' hands."
"We need you guys"
Capital Bank ultimately secured over $172 million in PPP loans for 598 small businesses. The median loan amount was $118,000, with loans extended for as little as $2,500 and as much as the $5 million maximum. The average business had 29 employees, with borrowers ranging from sole proprietorships to organizations with as many as 500 employees.
Initially, applicants were split 50-50 between those with and without an existing relationship with the bank. Ultimately, about a third of loans were granted to businesses that were borrowing from Capital Bank for the first time.
Leading up to the program's rollout, Barry, like bankers around the country, worked feverishly with the American Bankers Association, state trade groups, lobbyists and governors in their respective regions. The compliance unknowns for bankers were numerous.
"The general theme was 'you have to trust us—we need you guys there to help make this happen.' We took that to heart. We were ready to go on day one," said Barry.
From the outset, applicants were reporting they were getting turned away from their existing banks. Nonprofits, which often don't have business lines of credit, were also getting shut out.
"There's a lot of coaching that goes with the loan process. People were desperate and didn't know what to do," said Barry. "Some banks were using PPP to shore up their lending portfolio. We felt it was imperative to help everyone we could."
As more businesses accessed loans, applicants shared a link to the bank's portal—Barry called it a small grassroots effect. Businesses were applying from outside the D.C. area. In some cases applications were only partially filled out. The bank would reach out with further information.
"We were flooded with applications from people applying to multiple banks," he said. "We didn't abandon those that didn't already have a relationship with us."
Second tranche could go more quickly
The House of Representatives is expected to take up a Senate amendment to the PPP that will extend another $321 billion in loans.
Nearly 1.7 million loans were issued through PPP's first phase. About three-quarters of the loans were for less than $150,000. About 4 percent were for more than $1 million, according to the Treasury Department. The average size loan was $206,000.
"A lot of people expect this round will go even more quickly," said Barry. "We're advising people who were too late for the first round to get that documentation together."
READ MORE: