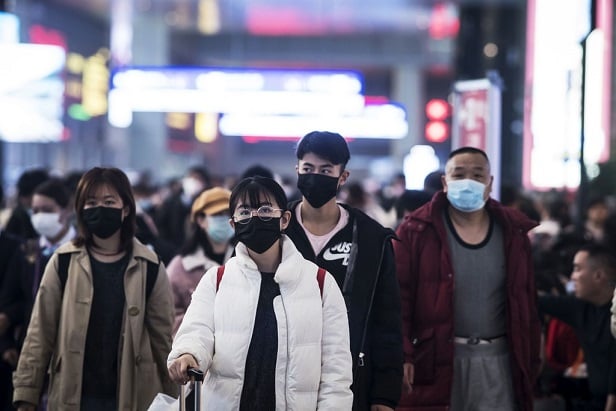 By the time coronavirus COVID-19 is done wreaking havoc, some workers may find their personal finances in ruins. Visits to doctors or hospitals, missed work from staying home sick (and not even necessarily sick with COVID-19), workplace closures, all can add up. A recent study from Prudential finds that 54% of employees surveyed said they are not prepared financially should they have to be quarantined or if their workplace is shut down, preventing them from working.
And let's not forget the many near-retirees watching in dismay as the retirement savings they were counting on take a massive dive.
But before COVID-19 was even a cell bubbling around in a host, many Americans were financially fragile. Many are one paycheck away from not being able to cover necessities without dipping into savings, according to a study from NORC at the University of Chicago. If they have savings: A study from Varo Money found that 56% of men had some kind of emergency fund of at least $500, while only 39% of women had such a fund. And 45% of people surveyed had no savings at all.
Financial experts are advising people to build up emergency funds. Unfortunately, this well-meaning and prudent advice is not helpful at the moment to people who don't get paid if they don't work, and/or use most of their paycheck for paying the bills and living expenses.
Perhaps this advice will be more meaningful — and able to be acted on — later this year, or even next year. But what will employee finances look like by then?
At best, maxed-out credit cards with higher fees and a greater degree of difficulty in paying them off? Defaulted student loans from having to allocate money to other more immediate demands? Lowered credit rating from being in collections for bills? Eviction from not being able to pay the rent?
Employers are increasingly considering employee financial health in addition to employee physical health. The MassMutual Financial Wellness Trend Study finds that 42% of employers currently offer financial wellness programs. Another 19% of employers are in the process of implementing programs and 19 percent say they plan to introduce wellness programs within the next three year.
The study also found that the chief motivation for offering a financial wellness program, which 90% of employers cited, was that they "really care about their employees," according to MassMutual. Eight in 10 employers also said the opportunity to support employees at a minimal cost while being on the "cutting edge of benefit offerings" and gaining an advantage in hiring talent were also contributing factors, the study found.
After the germs settle and this event of 2020 is given a name, maybe "The Great Epidemic" or some more clever name, employers will find at least some of their employees are more financially strapped and stressed than ever. Employers will need to consider what they are doing as far as implementing financial wellness programs and ask: Is it enough?
READ MORE: