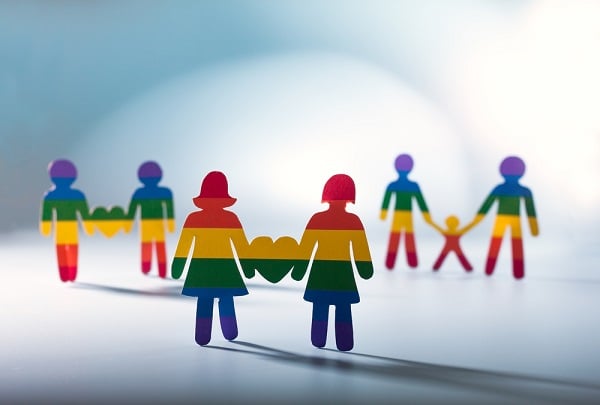 Even if they have coverage, lesbian, gay and bisexual adults are more likely to delay medical care than straight men and women.
So finds a policy brief from UCLA that looked at rates of health care coverage in California, finding that even though LGB adults in California have rates of health insurance coverage on par with or better than that of straight men and women in the state, they're more likely to postpone seeing the doctor when they need medical care.
Related: A tipping point for LGBT policies in the workplace
If coverage is in place, why the delay? One reason, according to Susan Babey, a coauthor of the study, is fear of being discriminated against by medical personnel. "Sexual minorities who have had a bad experience with a medical provider because of their sexual orientation may try to avoid repeating it," Babey says.
The study considered people's sexual orientation as it looked at differences in access to care, behaviors like smoking or failing to exercise that negatively affect health and the health problems that can result from those behaviors (hypertension, being overweight).
Findings show that 24 percent of bisexual men and 22 percent of straight men say they don't have a regular doctor, while just 13 percent of gay men say so; but 20 percent of gay men and 21 percent of bisexual men delayed seeking health care in the past year, compared with 13 percent of straight men.
It also found that 13 percent of straight women and 15 percent of lesbians reported not having a regular doctor, while 22 percent of bisexual women say the same thing. But 29 percent of lesbians and bisexual women said they delayed seeking medical care in the past year compared with just 18 percent of straight women.
Among other findings, bisexuals have the worst overall access to a doctor they see on a regular basis as well as high rates of unhealthy behaviors. Gay men, however, report better overall health and fewer behaviors that lead to obesity and hypertension than straight men. And straight women have the best access to a doctor they see on a regular basis, as well as the best overall health and the lowest rates of unhealthy behaviors.
"Our study shows bisexuals have among the greatest need for regular health care, but are the least likely to get it," Joelle Wolstein, a research scientist at the center and the study's lead author, said in a statement. Wolstein added, "Even if they have a high-quality insurance plan through an employer, health equity is far from a reality for many LGBTQ patients."
Read more: