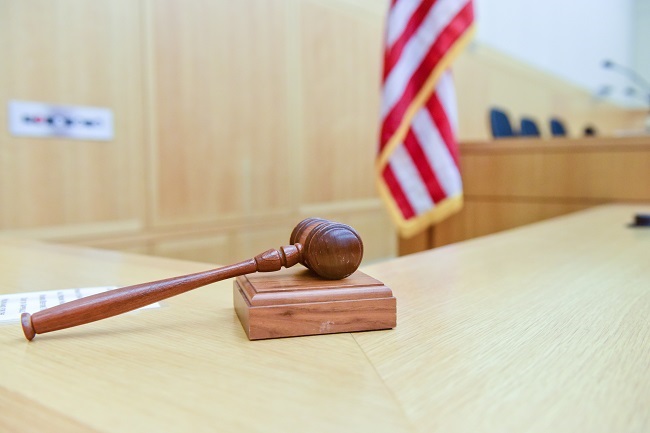 As a practitioner in South Florida, I often defend businesses in the health care industry against employees' claims of discrimination, including claims of discrimination based upon sexual orientation. Following two recent decisions from the U.S. Court of Appeals for the Eleventh Circuit involving Title VII of the Civil Rights Act of 1964, employers in the health care industry and elsewhere in Florida, Georgia and Alabama (states covered by the Eleventh Circuit) can expect to see fewer lawsuits asserting discrimination on the basis of sexual orientation, right? Not necessarily. Employers would be well-advised to take, or continue to take, steps to insulate themselves from such claims.
Related: A tipping point for LGBT policies in the workplace
Title VII prohibits discrimination "because of sex," among other protected traits. However, Title VII does not, by its terms, explicitly identify sexual orientation as a protected class. For many years the consensus among courts was that sexual orientation was not protected, and the Supreme Court has declined to rule on the issue.
In 1979, the U.S. Court of Appeals for the Fifth Circuit, in Blum v. Gulf Oil, held that that discrimination on the basis of sexual orientation is not prohibited by Title VII. That decision is binding precedent in the Eleventh Circuit. More recently, in March 2017, the Eleventh Circuit, in Evans v. Georgia Regional Hospital, reiterated its former holding in Blum that sexual orientation is separate and distinct from sex and is therefore not covered by Title VII. The court again affirmed this conclusion in May 2018 in Bostock v. Clayton County Board of Commissioners.
But these decisions are likely not the end of the story, and employers should continue to closely follow the issue. Indeed, after the Supreme Court's decision in Obergefell v. Hodges, 135 S. Ct. 2584 (2015) holding that states may not deny same-sex couples the right to marry, other circuits have ruled differently than the Eleventh Circuit. For example, in 2017, the Seventh Circuit, in Hively v. Ivy Tech Community College of Indiana, held that Title VII does prohibit discrimination on the basis of sexual orientation. And in February 2018, the Second Circuit, in Zarda v. Altitude Express, reached the same conclusion.
A case raising this same issue is currently pending before the Eighth Circuit. Previously, the Eighth Circuit, like the Eleventh Circuit, held in Williamson v. A.G. Edwards & Sons, that "Title VII does not prohibit discrimination against homosexuals." On Dec. 21, 2017, in Horton v. Midwest Geriatric Management, the Eastern District of Missouri, relying on Williamson, found that Mark Horton, a prospective employee, could not maintain his claim that he was treated less favorably than other employees because of his sexual orientation. The Horton case presents yet another opportunity for a circuit court, following Obergefell, to reconsider its position on whether sexual orientation is covered by Title VII.
The issue may very well be decided by the Supreme Court in the coming years. Though the Supreme Court has previously declined to resolve the Circuit split, two petitions, including one from the Eleventh Circuit's decision in Bostock, are pending before the Supreme Court.
Until the Supreme Court resolves the issue, there are a number of reasons why employers should not rely solely on the Eleventh Circuit's decisions, and should instead take steps to protect themselves from suit.
First, the Eleventh Circuit did not decide the issue en banc, but instead the court's decision in Evans was a 2-1 decision with a strong dissent. When the court subsequently affirmed this holding in Bostock, it did so only based on the "prior panel precedent rule," and the opinion suggests that some of the Eleventh Circuit judges believe that the Evans decision may have been wrongly decided.
Additionally, the EEOC takes the position that Title VII's prohibition on sex discrimination extends to employment discrimination based on sexual orientation, having filed an amicus brief in the Horton case, among others, as well as bringing numerous suits against employers covered by Title VII. Thus, employers should be wary that the EEOC may still view discrimination based on sexual orientation as a violation of Title VII.
Even if the Supreme Court does decide that discrimination based on sexual orientation is not covered by Title VII, employers should note that discrimination on the basis of sexual orientation could still violate other laws, such as whistleblower statutes, even if it does not violate Title VII. And, many counties and municipalities in Florida, for example, have ordinances prohibiting discrimination on the basis of sexual orientation. As a result, local laws may still prohibit the practice even if state or federal laws do not.
Therefore, businesses and the healthcare industry should take steps to protect themselves from potential liability. At a minimum, employers should:
Have strong written policies prohibiting discrimination on the basis of sexual orientation, and should regularly train employees on those policies, both upon hiring and at regular intervals;
Give employees copies of, or access to, written policies, and document that employees have been given such copies/access;
Train management level employees and human resources on the law; and,
Make objective, and not subjective, business decisions with respect to hiring, promoting, disciplining and terminating employees, and document the objective reasons for making such decisions.
In sum, employers should not assume that they will escape liability should a prospective or current employee allege discrimination based on the employee's sexual orientation. Having a well-implemented business plan to prohibit such discrimination can go a long way in insulating employers from future liability.
---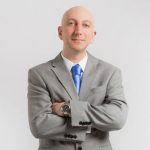 David R. Ruffner is senior counsel at Lash & Goldberg in Miami. He focuses on complex commercial and health care litigation with a concentration in employment law.